This post is also available in:

Français (French)

Español (Spanish)
Welcome to the version 2.4 of Airlines Manager!
Scroll down to take a look at all the latest features.
Airlines Manager has been freshened up
You now have a brand new interface, adapted for iPhone X and all recent mobile devices! It comes with a new much smoother loading screen.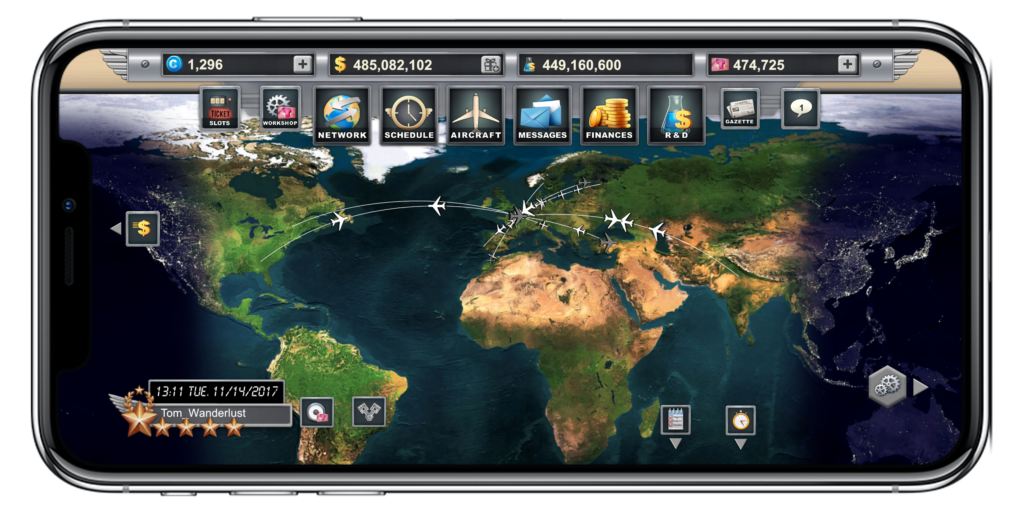 Bob has become an aeronautical engineer
Bob is now more efficient. Indeed, each item you hit grants repair points.
The piston that sometimes appears in the game can reduce the age rating of your aircraft!
Bob repairs your aircraft for free every 24 hours, plus you can play again for free by watching some ads. 😉
He might sometimes drop some AM Coins from his pocket….
Bob is a solution to limit your Maintenance costs!
For more information about this new Bob, click here.
New feature: the Typical Week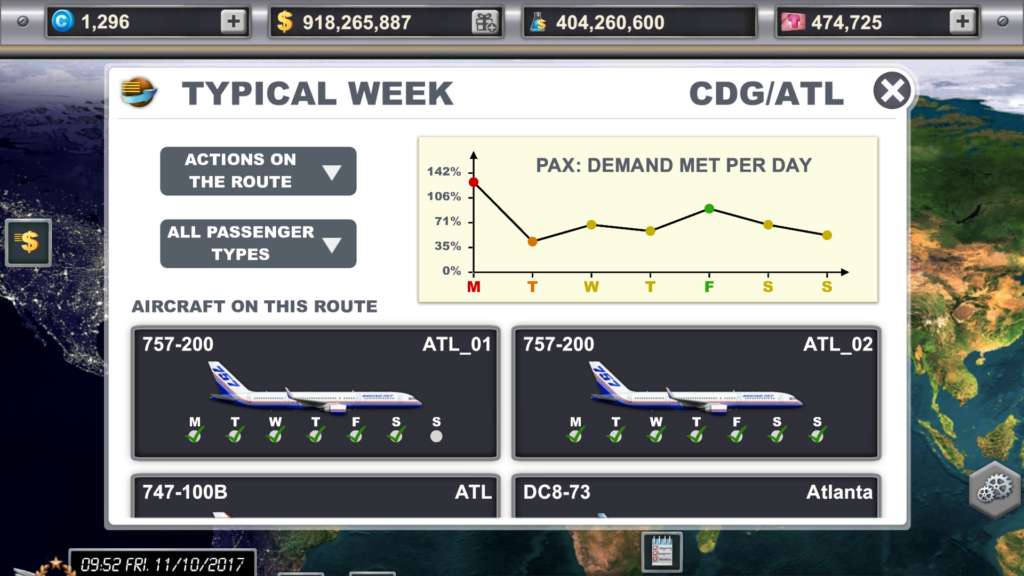 This feature enables you to ge
t detailed information about your routes at a glance and react quickly en case there is a problem with one of them.
You can see which aircraft of your fleet are flying on this route and how flights are spread over one week for each aircraft. This page is an efficient tool to see how offer and demand are managed on the selected route.
Discover the whole feature here.