This post is also available in:

Français (French)

Español (Spanish)
The typical week provides more useful information about your routes.
How to access it?
To access the page Typical Week, you have to go through the following path:
Network > Network Management, select the hub, choose one of your routes, tap the blue arrow that opens the drop-down menu and tap Typical Week.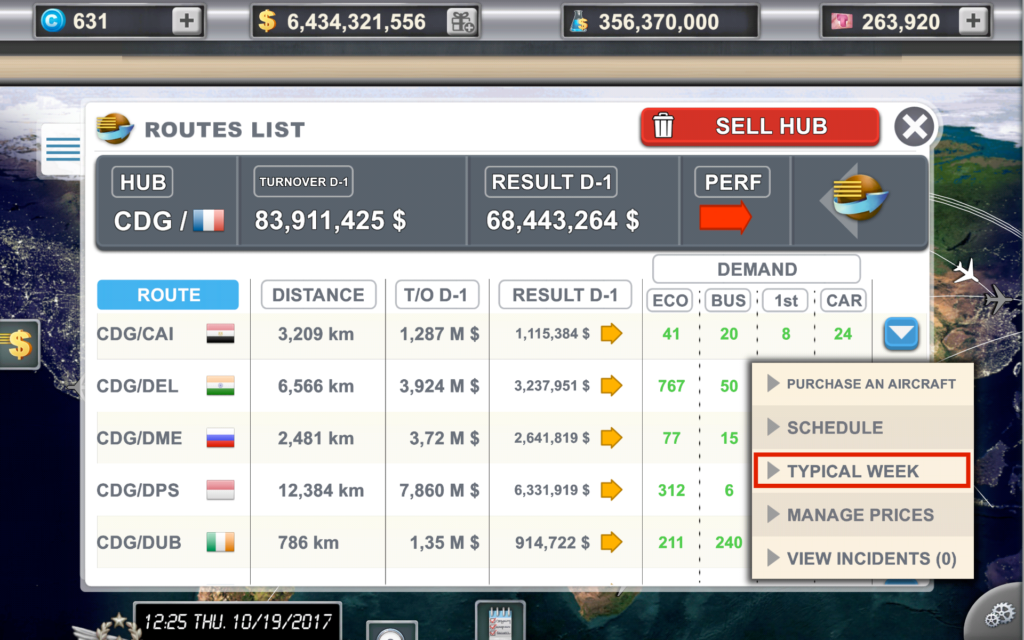 What information can we find?
The page is divided into two essential parts:
A chart showing how passenger offer and demand are managed.
The list of aircraft assigned to the route. You can see precisely on which days your aircraft's flights are assigned at a glance.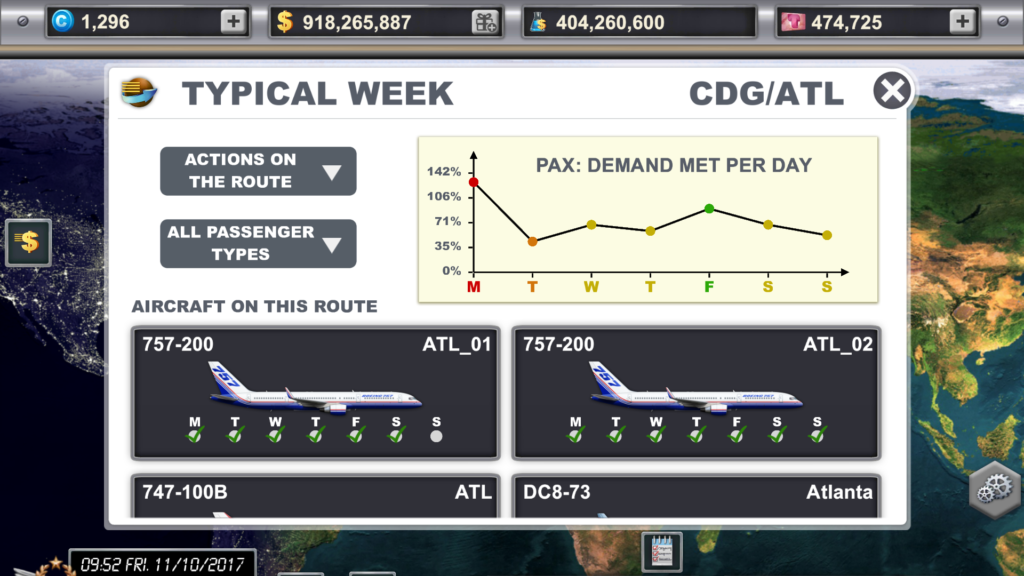 How does the chart work?
The chart provides information about how passenger offer and demand are managed for this destination.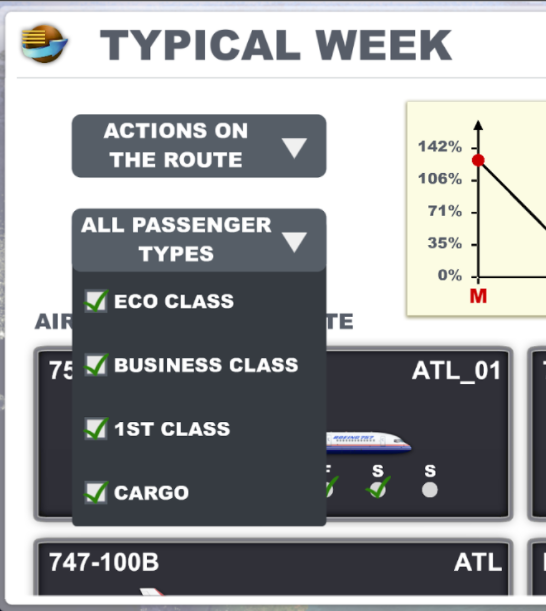 The default chart provides information about all passenger and cargo categories, but you can get more precise information for each category by tapping the drop-down menu.
4 colors indicate a given state to help you make your route more profitable or fix some management problems.
Colors description:

Green = Everything is OK, the route is profitable and the offer matches the demand.

Yellow = That's good, but more optimization can still be done.

Orange = Some optimization should be done, it's up to you to decide if you should rearrange the schedule, add an aircraft, or change prices.

Red at the top of the chart = your offer exceeds the demand, check if there are some flights you could remove for example, or some aircraft to configure differently to balance the offer compared to the remaining demand.

Red at the bottom of the chart = the demand has not been met yet. If the whole route is concerned, you can purchase an aircraft or schedule some flights. However, if one of the passenger categories is concerned, it's up to you to judge if that is consistent in relation to your strategy.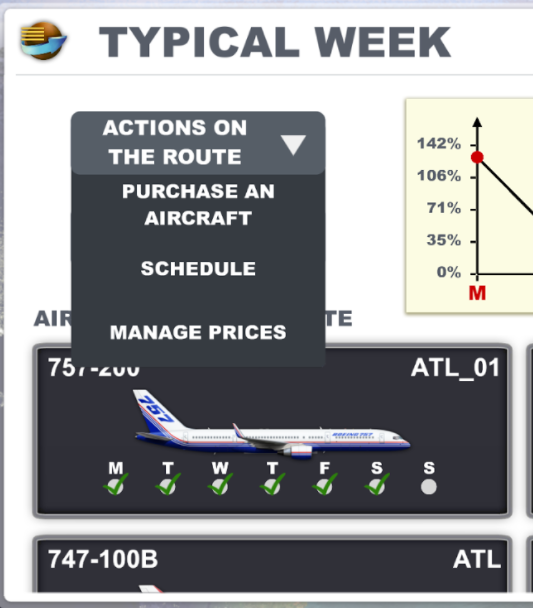 Depending on the information you have analyzed, you can use one of the options of the drop-down list named Action on the route.