This post is also available in:

Français (French)
In addition to Maintenance operations such as A and D Checks, you can improve the condition of your aircraft with Bob!
Bob is your aeronautical engineer! Every 24 hours, he is willing to make repairs on 25 of your most worn aircraft for free.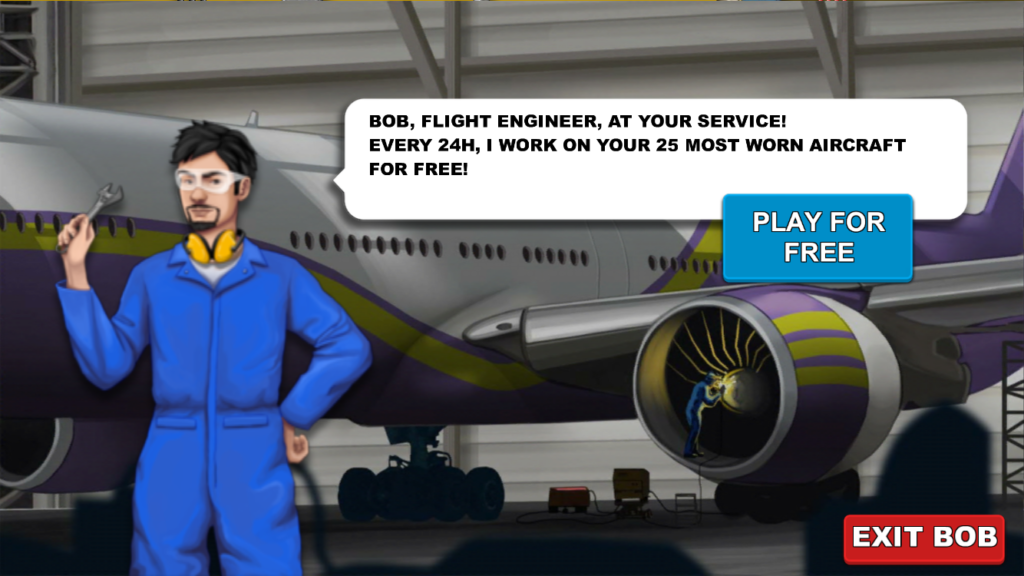 The rest of the time, he will perform maintenance operations in exchange for an amount of TravelCards proportional to an A Check. He will help you reduce the wear of your aircraft, and sometimes their age rating too.
How does Bob help you?
Once in the minigame, you will see a grapple holding a nut between its pliers. When you are ready, you can make it drop the nut to get a maximum of boarding cards and touch as many items as possible.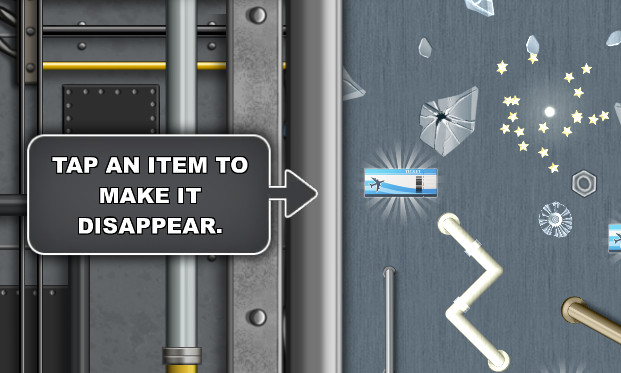 To give you a better chance to get boarding cards, you can erase one item by tapping on it.
The higher is your score, the better will be your repair rate. And thanks to the different multipliers, your score can be even better.
An insert containing the game rules shows how works the system of repair points you get thanks to the boarding cards you pick up and the items you hit.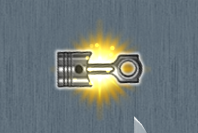 The piston is the rare item of the minigame, it only appears sometimes and if you hit it, it will reduce the age rating of your 25 aircraft by 0.1 point!
There are 3 different multipliers:
x1 = no increase
x2 = number of boarding cards multiplied by 2
x4 = number of boarding cards multiplied by 4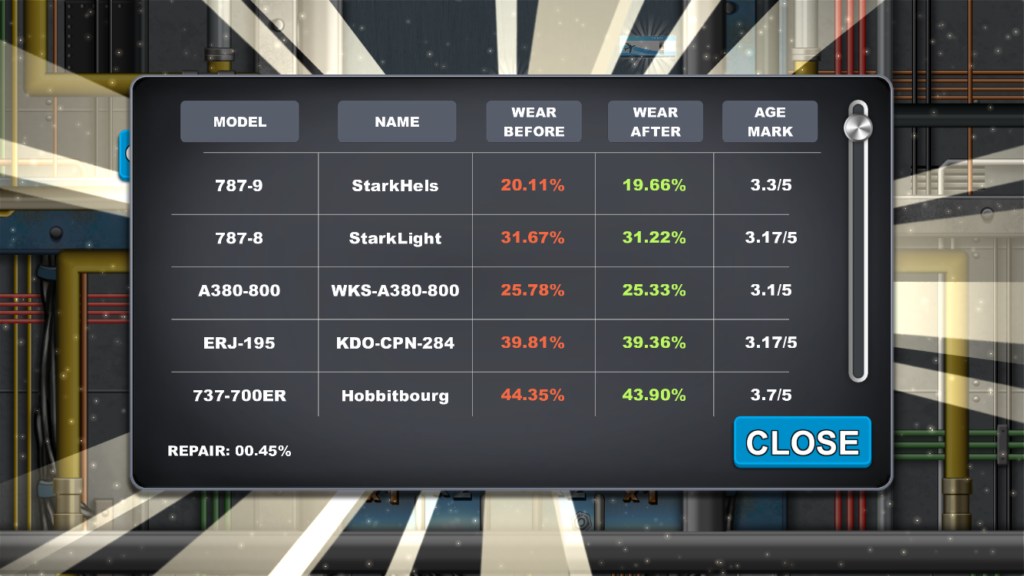 This minigame will be always helpful to improve the condition of your aircraft and it will help you limit your maintenance costs!