This post is also available in:

Français (French)

Español (Spanish)
Congratulations, dear CEO! Your application has been updated. In this article, we'll see the new features that come with this new version.
Today, we are presenting major changes in your game! These changes are mainly focused on a clearer and more modern new interface in order to offer you an more intuitive and functional experience.
But that's not all! These improvements are only the beginning since new changes will come until the version 3.0 that is full of surprises!
A new homepage
Features are now grouped by theme and new beautiful icons have been added.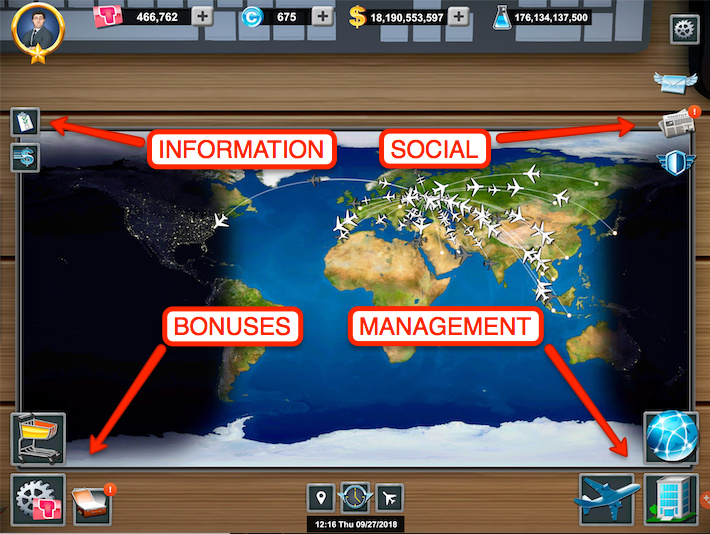 You can directly access the administration (Management) by tapping the building icon in the bottom right corner of your screen: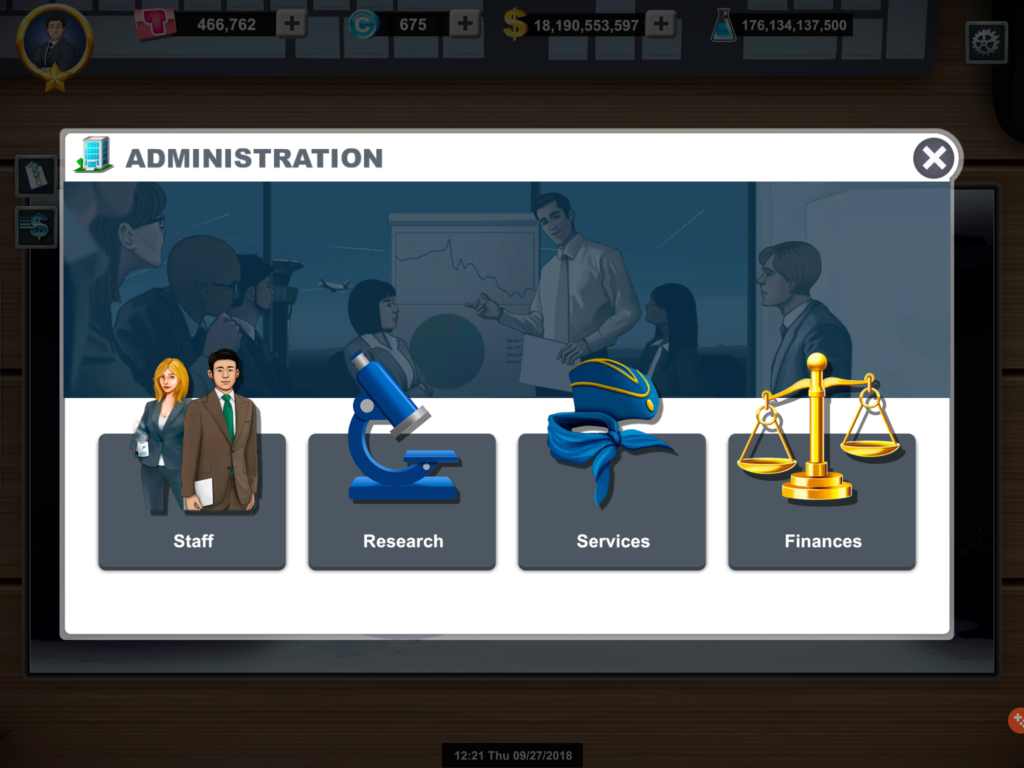 Keep enjoying bonuses thanks to the "suitcase" icon in the bottom left corner of your screen: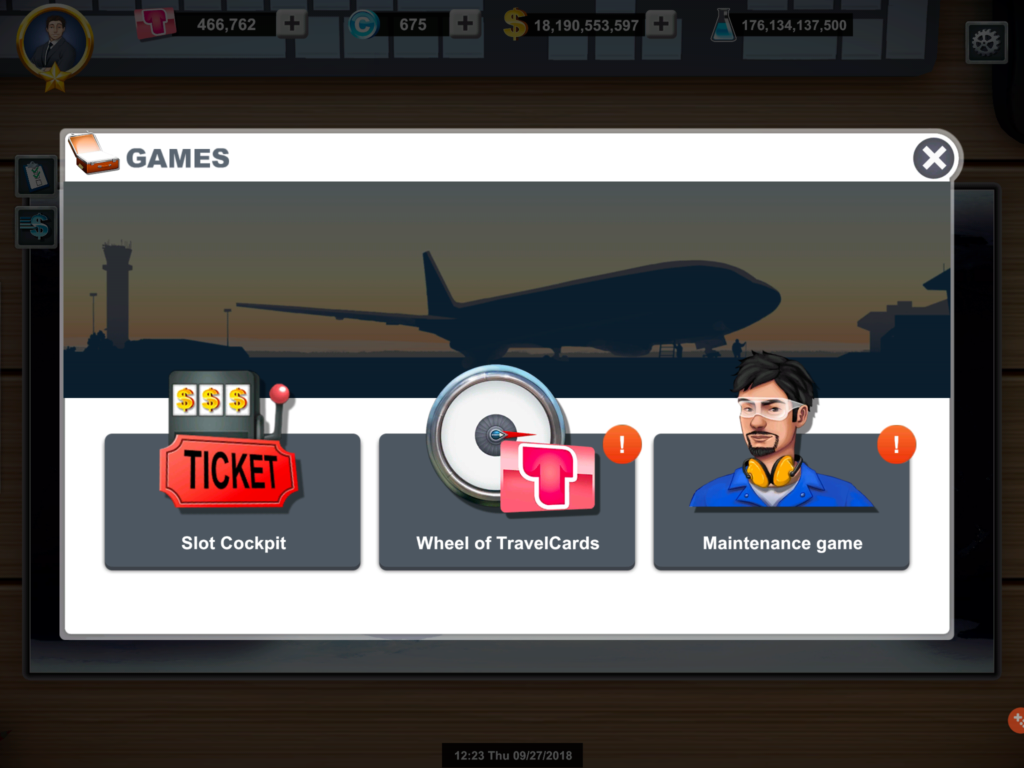 Discover all the new visual features of the 2.9 in our Playrion Flash Update video on our YouTube page:
In the 2.9, there is also…
New temporary discounts on Hubs, aircraft and routes according to the key dates of aviation history!