This post is also available in:

Français (French)

Español (Spanish)
If you have unused Research Dollars to which you'd like to give a purpose, the Lab is a simple and efficient means of investment. It enables you to convert them into Dollars to use them better.
The Lab's objective is encouraging you to invest in the engineers' work for energy efficiency in aeronautics while supporting the most efficient emerging technologies regarding the sustainable development.
This measure aims to implement a transition towards sustainable energy equipments. That is to help reaching the ambitious objectives of your airline in ecology, in exchange of which the government grants you support in kind.
Where can I find it?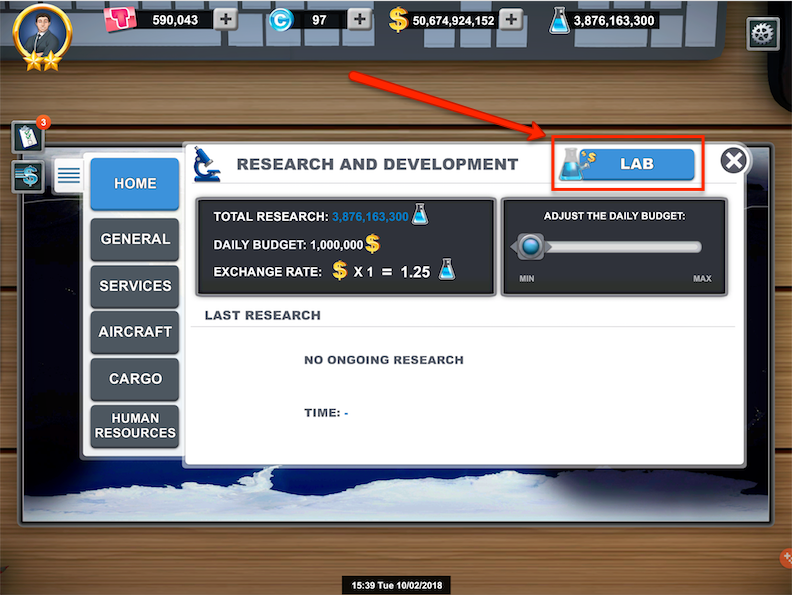 How much Research Dollars can I convert?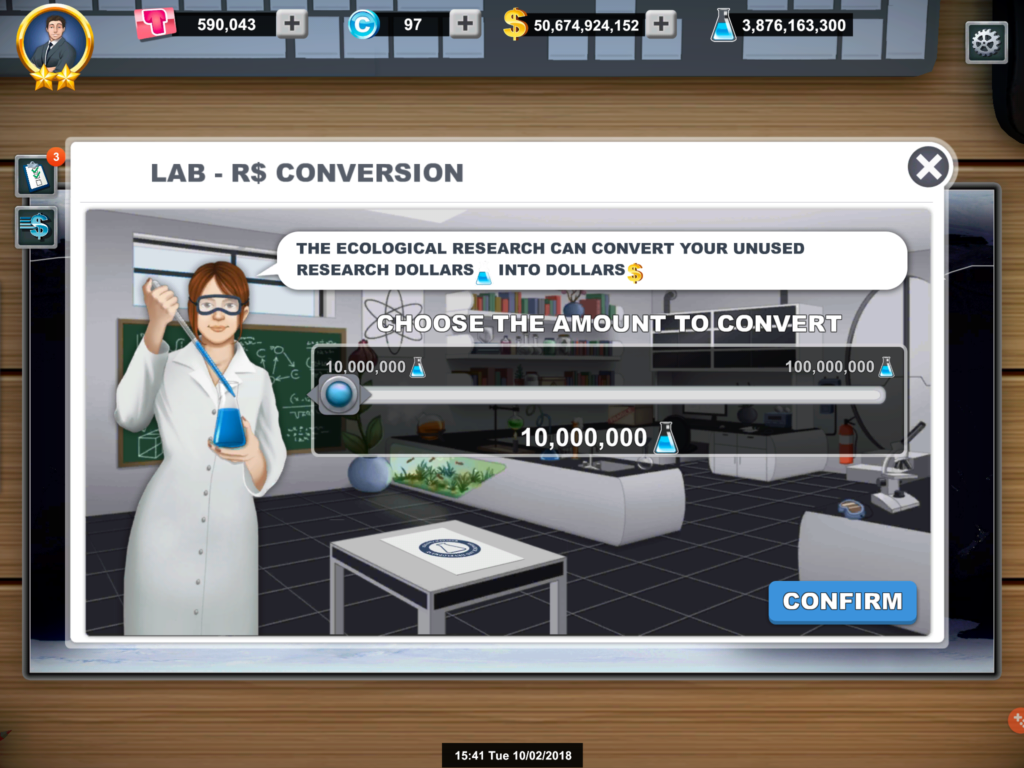 How to obtain a better exchange rate?