This post is also available in:

Français (French)

Español (Spanish)
Cash flow is an important data in Airlines Manager. Like a bank statement, you can see the last transactions in Dollars on your account at a glance.
Where is it?
On mobile, you can view your cash flow by browsing through your Finances: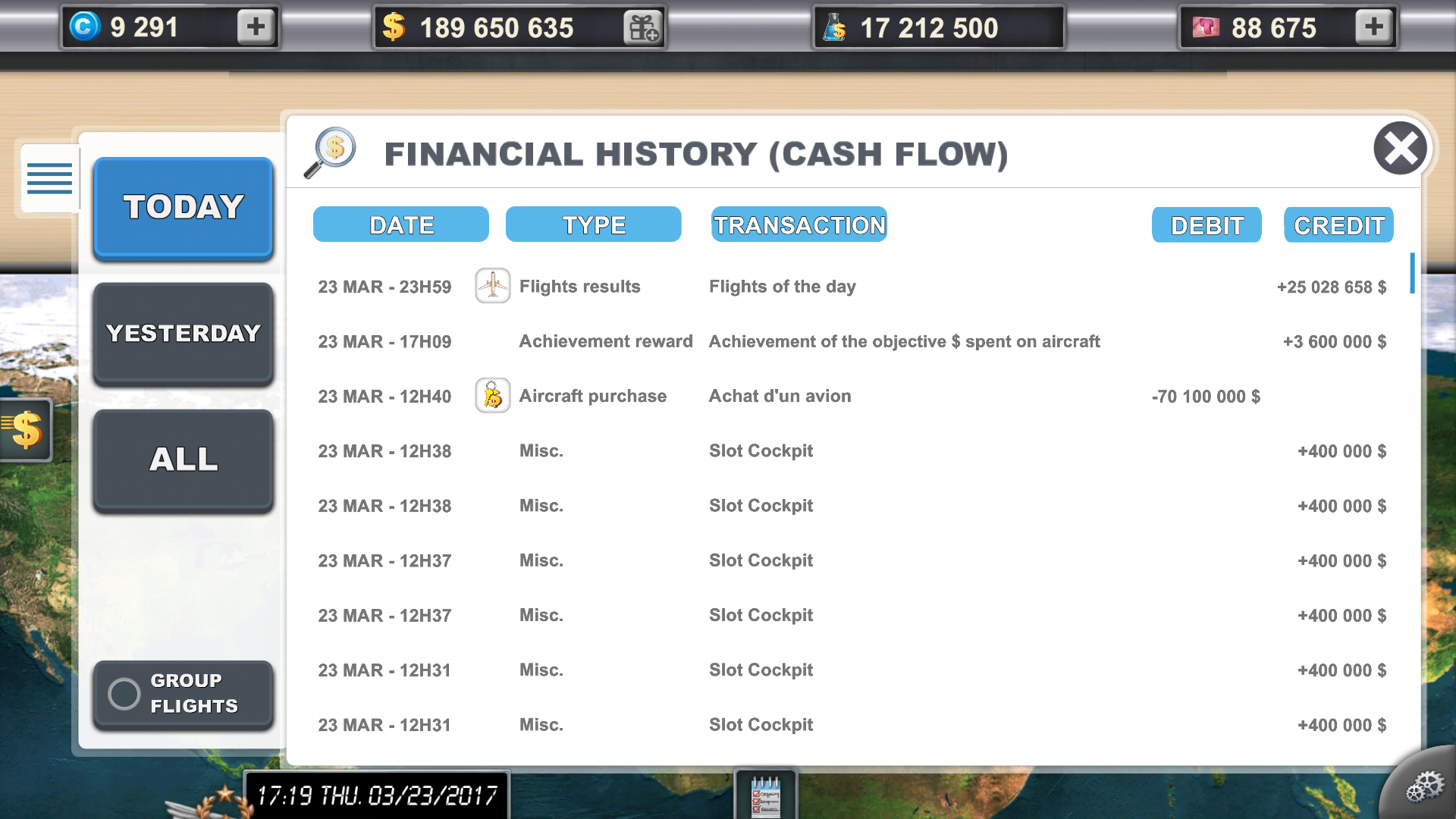 On the web, you can access the cash flow section by browsing through Finances => General Accounting => then clicking the Cash Account logo: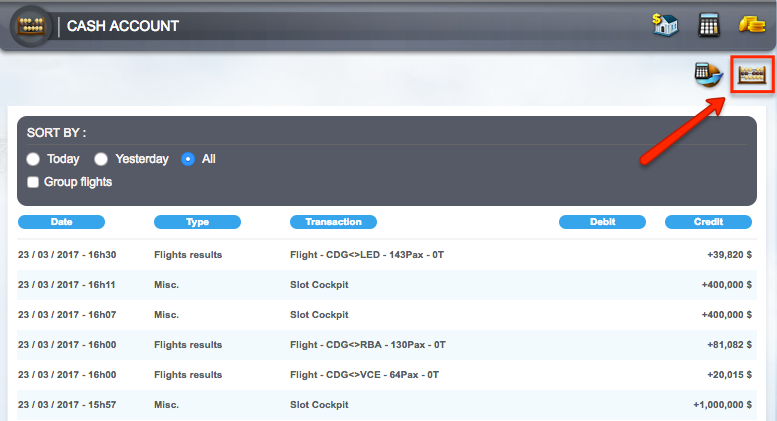 What is it used for?
The cash account allows you to view all the incoming and outgoing transactions in Dollars that have occurred in your account for the last two days at most. Whether it is your salaries, your taxes, your flights, your Research Dollars transfers, etc.
You will find a very interesting feature named "Group flights". When you select it, all flights of the same day will appear in one single row, which is very useful if you have dozens of flights during the same day…