This post is also available in:

Français (French)

Español (Spanish)
Congratulations dear CEO, your application is updated! In this article, we'll present the new features that come along with this version.
Decorate your aircraft with beautiful liveries!
Available for a long time on the web version, the livery shop is now on mobile! Now you can put some color to your aircraft thanks to the broad range of liveries contained in the shop's catalog. To view the catalog, go to AIRCRAFT > AIRCRAFT MANAGEMENT.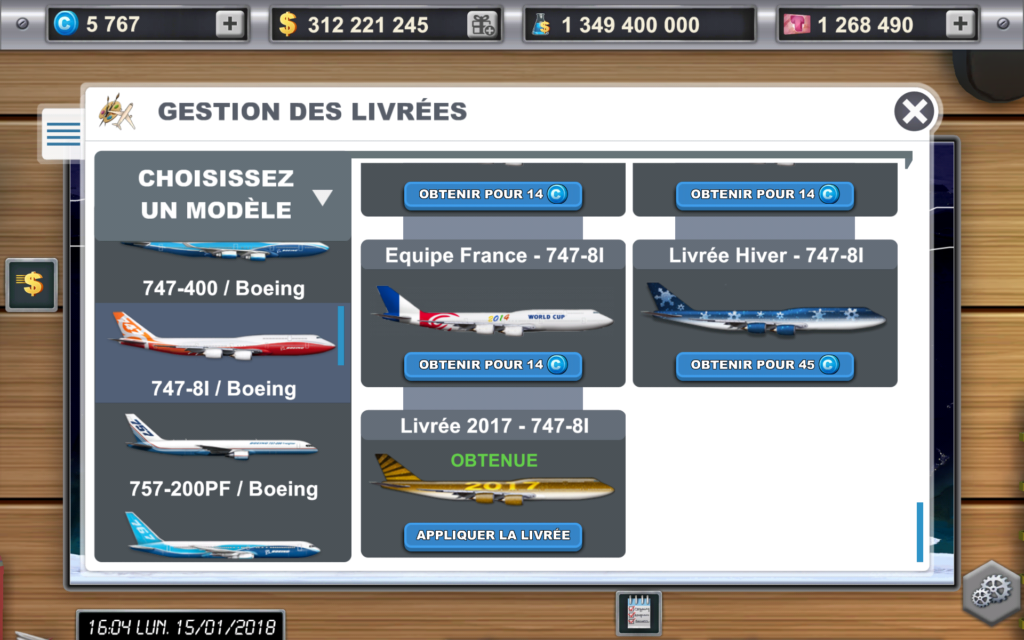 You will find liveries for each seasons, autumn, winter, spring, or on themes such as Halloween and Christmas. A customization page also appears during an aircraft purchase.
Further boost your airline with the new Workshop!
The Workshop design has been entirely reviewed to offer you a better use comfort and more possibilities!
In concrete terms, the two workshops you used to know merged into one workshop to optimize bonus sorting and make your choice easier.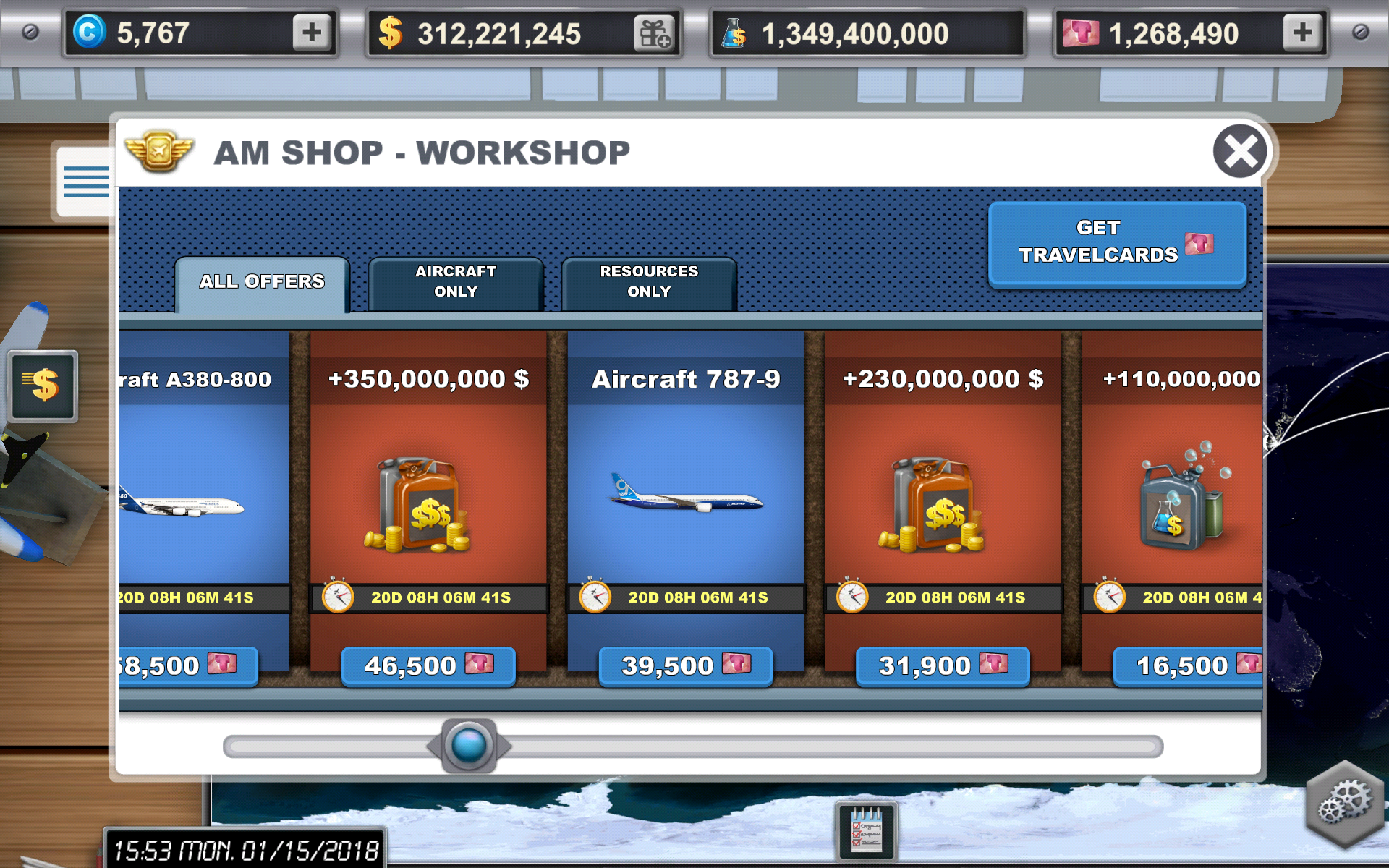 You can see the remaining periods of time to take advantage of each bonus in their presentation box.
A brand new work environment to manage your airline
You are the CEO of an airline company and now you can view your flights map from a real company manager's desk in 3D!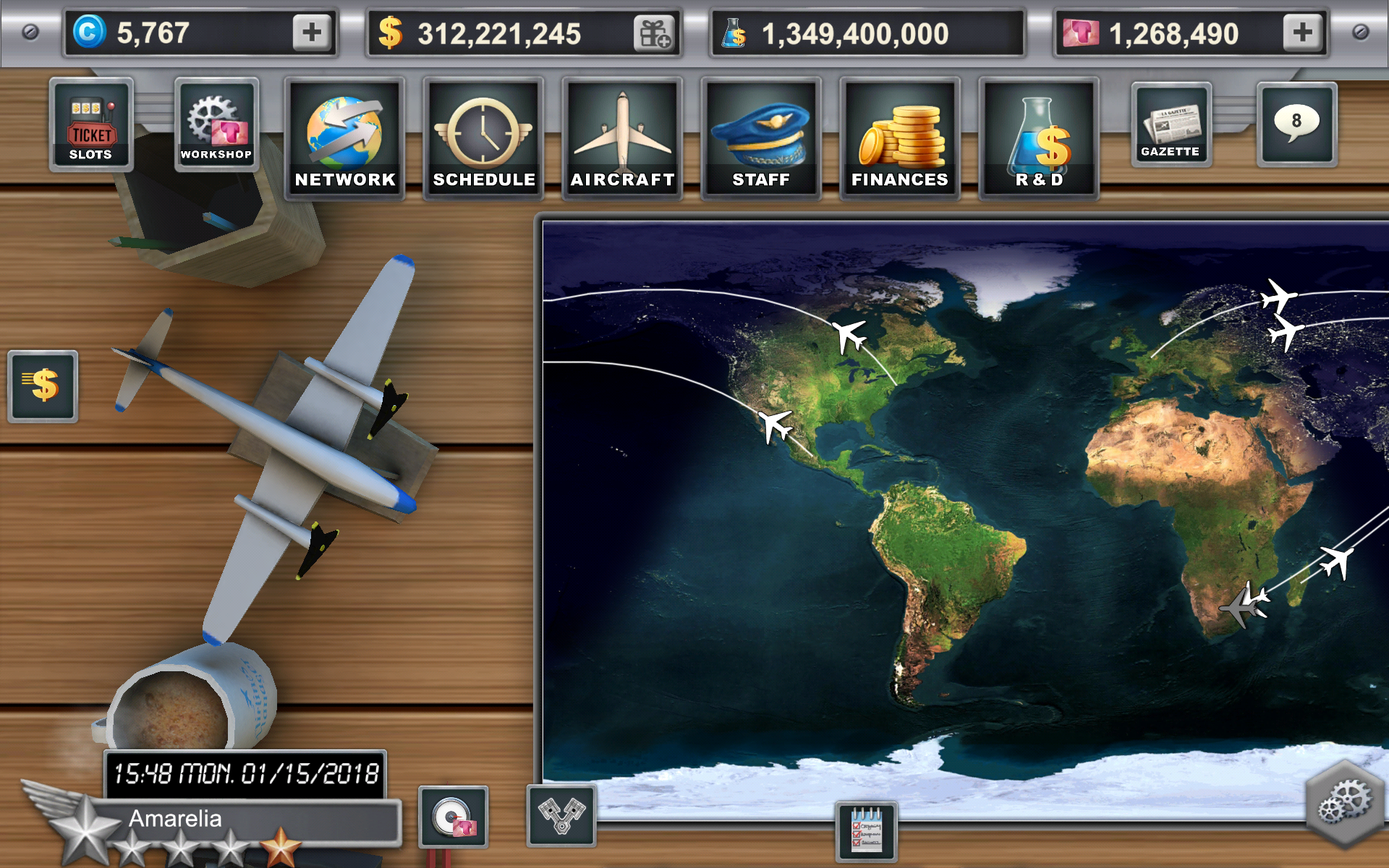 New avatars available!
During your airline creation, you can now play as a CEO and be accompanied by a secretary from different regions of the world!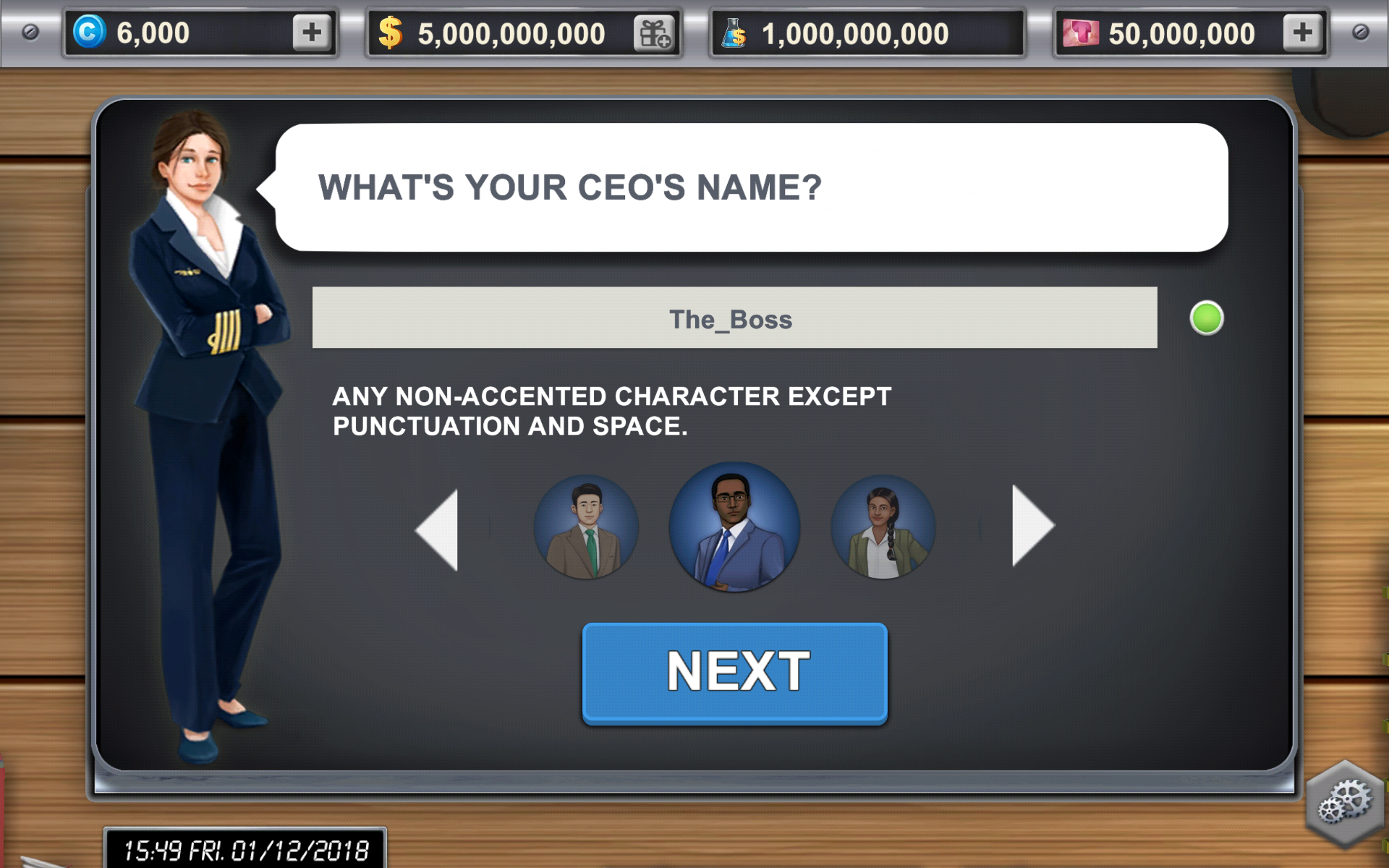 Always more optimizations
For each update, we do everything in our power to optimize the game and make it smoother. In this update, emphasis was placed on smooth route and aircraft loadings while scheduling your flights, especially for big airlines. The training interface has been reviewed and improved too!
We are committed to make Airlines Manager more and more realistic while being increasingly funnier to play.
Have a nice game!