This post is also available in:

Français (French)

Español (Spanish)
Congratulations dear CEOs, your app is up-to-date! In this article, we'll introduce the new features that come along with this new version.
New Visual Effects
To give more relief to the flight map, your hubs are indicated by dots on the map and routes pending for new aircraft assignments are colored in gray. In addition to improving the overall visual aspect, it allows you to see what are the less frequented routes without having to open any menu!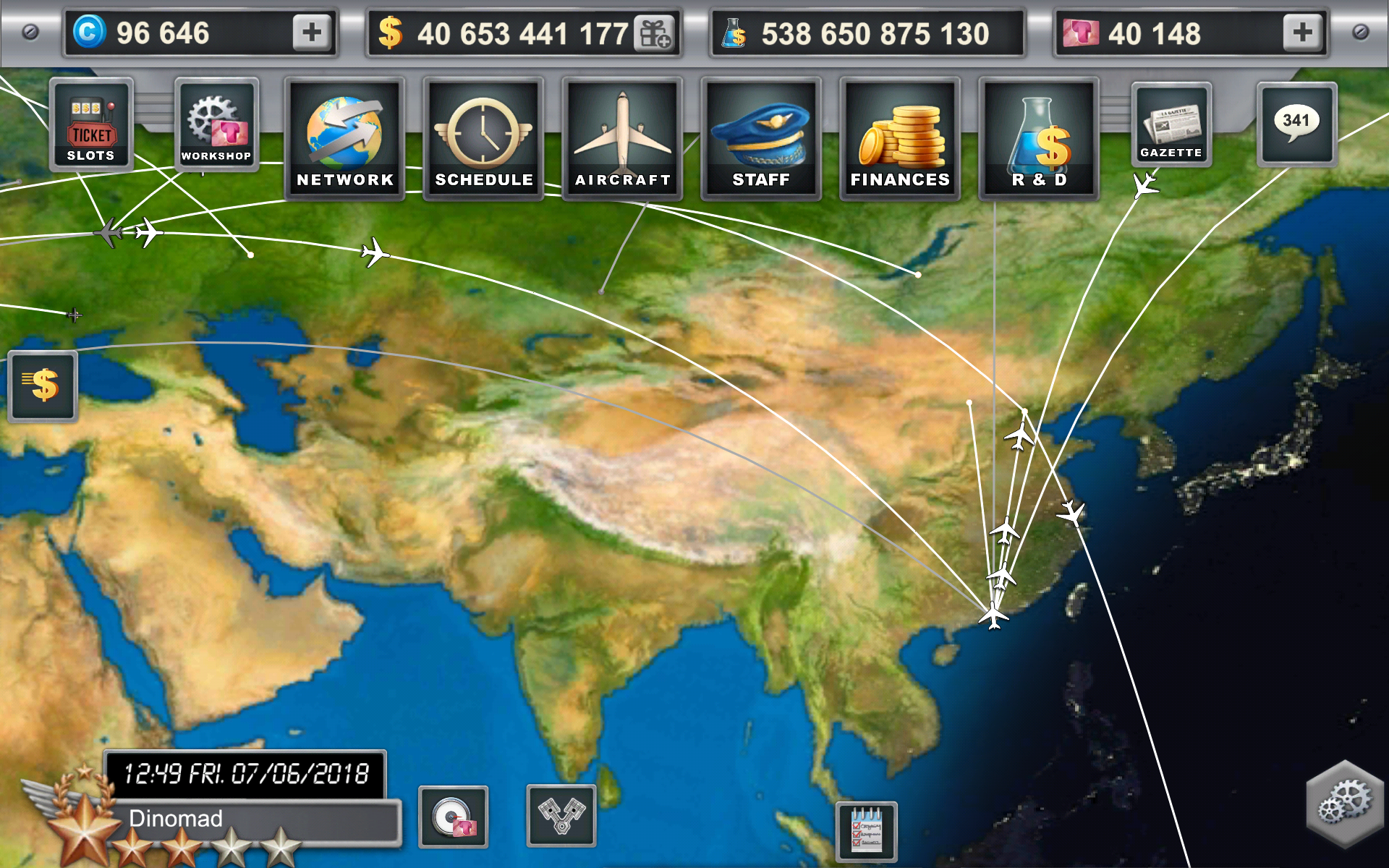 To encourage you to work flat out and keep increasing revenues, the rewards of the Slot Cockpit and the Workshop are credited in a more visual and dynamic way. No more doubt about won prizes!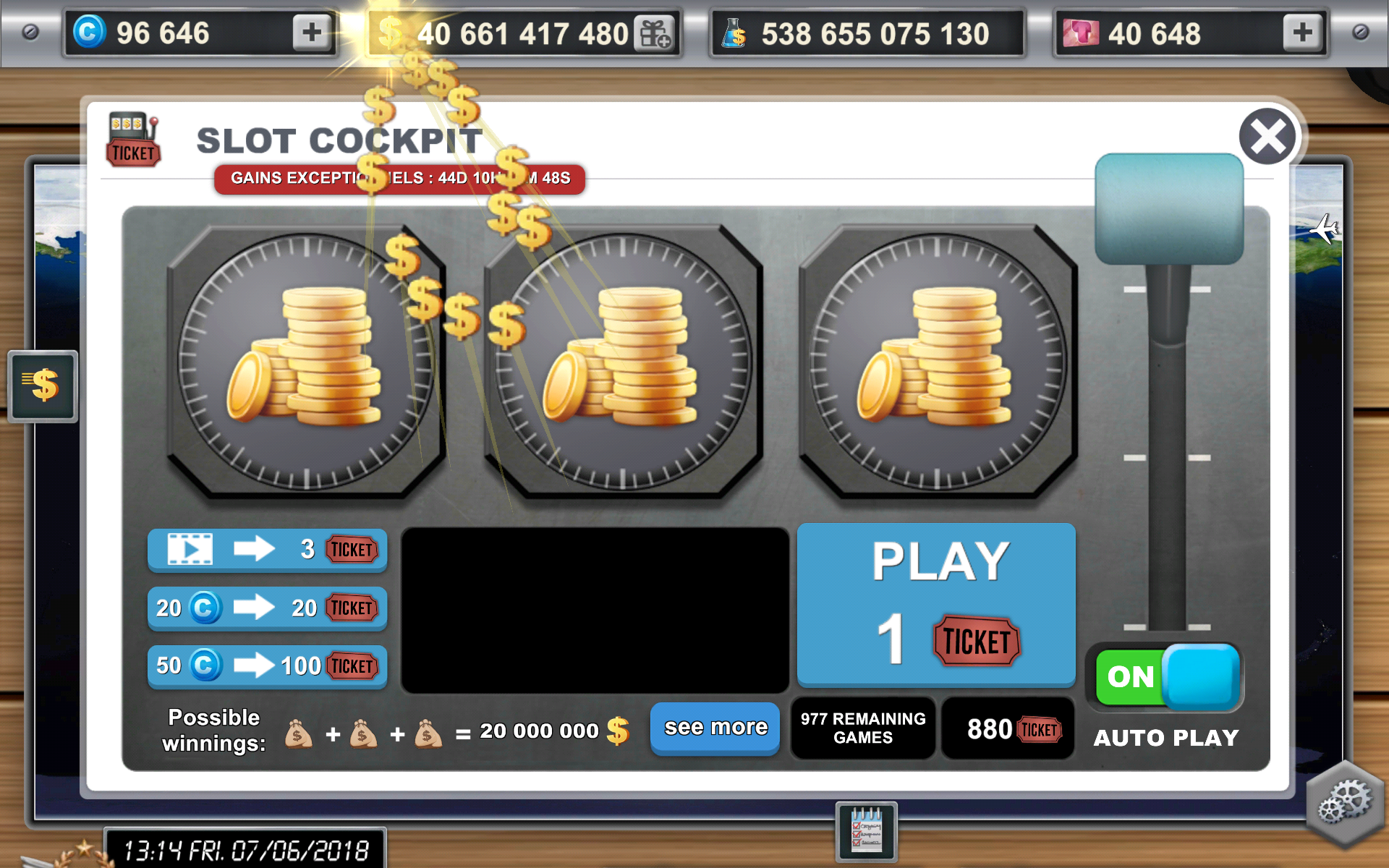 New Guided Tour
Whether you start with your first airline or just try a new game mode, every CEO can benefit from a guided tour that allows to discover (again) the main game sections in order to take full advantage of one's own resources and expand one's airline in an optimal way.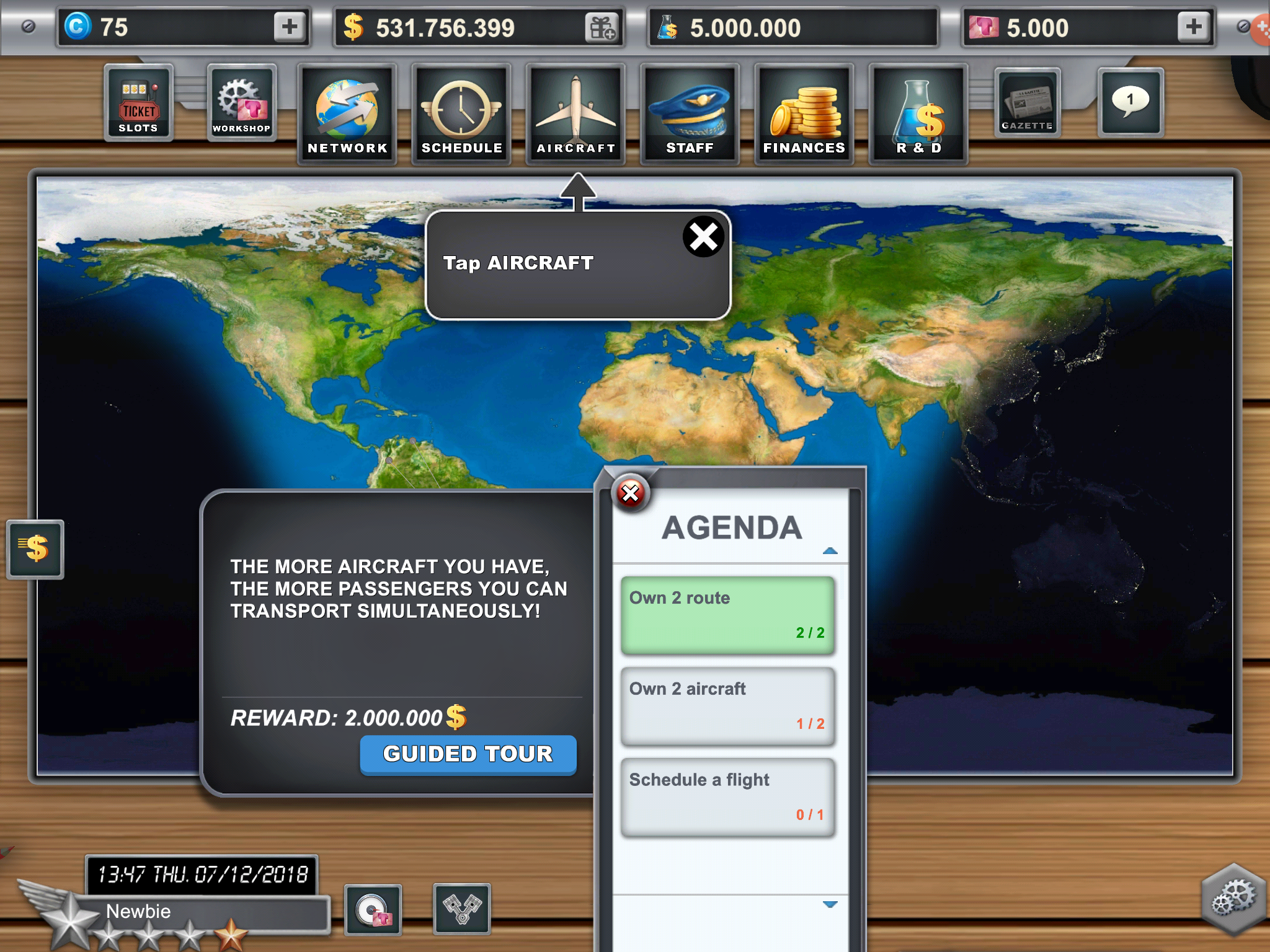 Reviewed Agenda
Your agenda is a major element that indicates your stage of evolution. To make it more readable, rewards related to final objective completion are now indicated in a clearer way.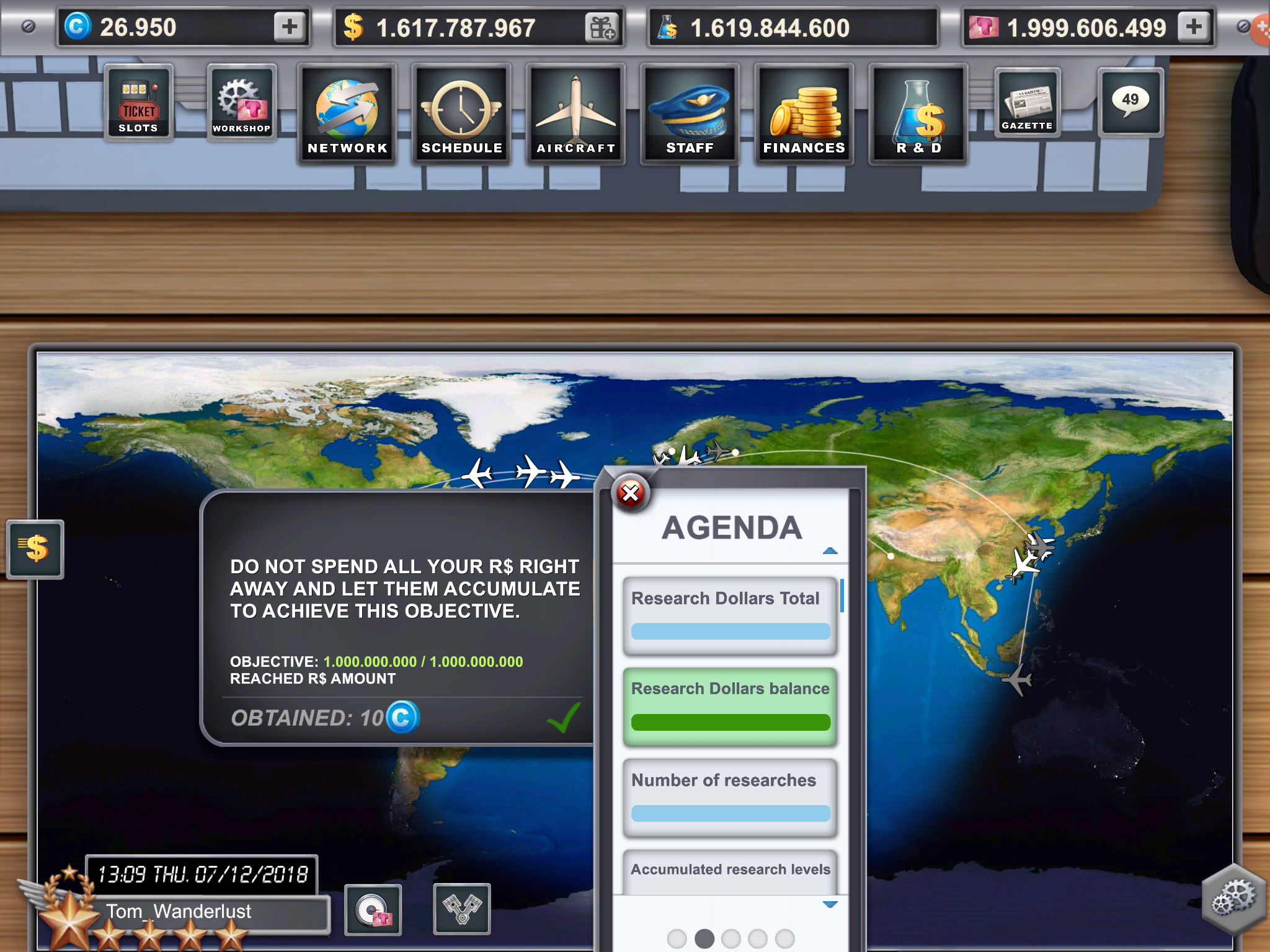 Epic Card Wallet
A new Card Wallet is available on the Tycoon version of the game. You can obtain long-haul aircraft and especially Research Dollars more easily in order to develop your airline's services at most!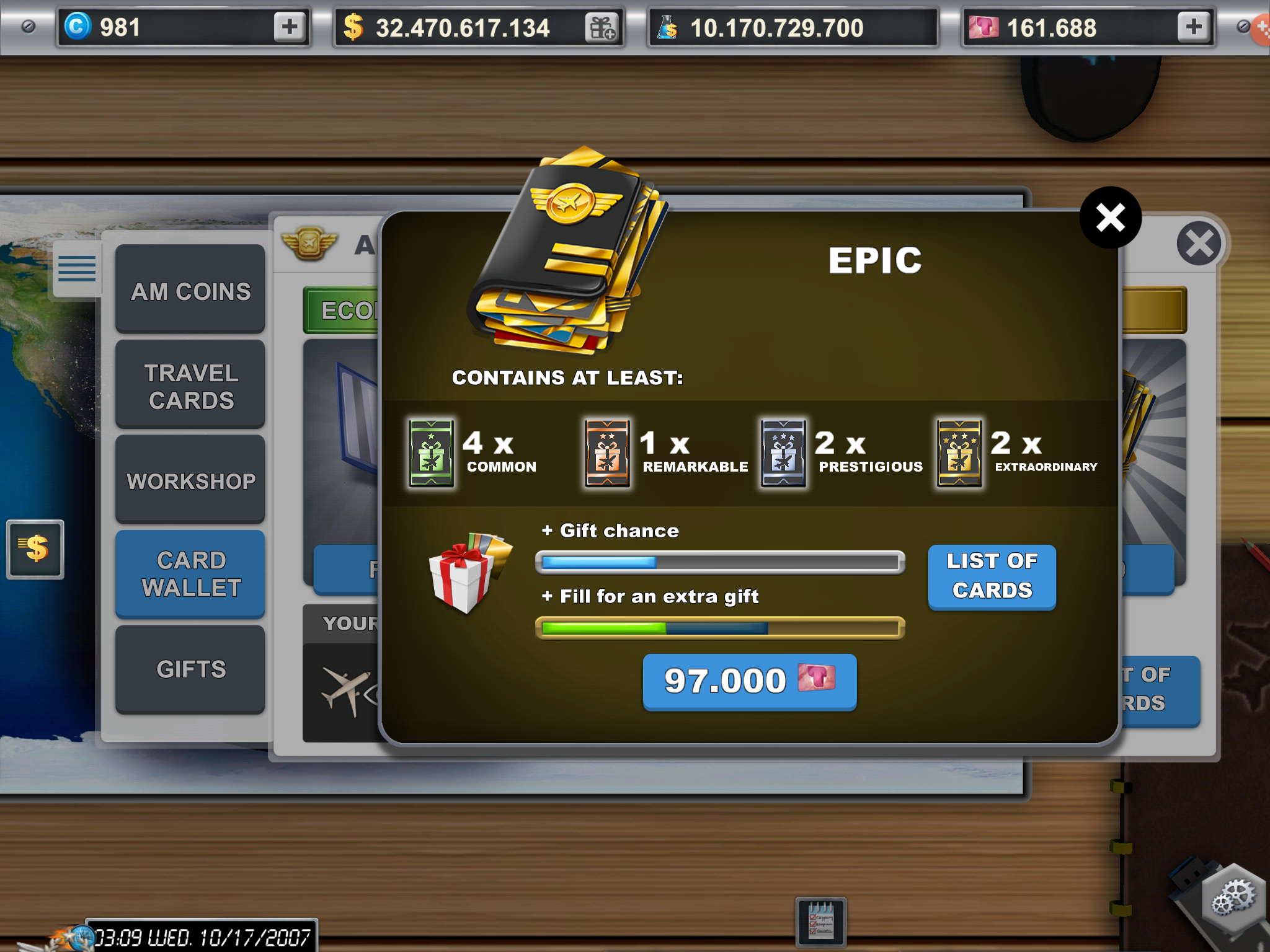 Have a nice game!