This post is also available in:

Français (French)

Español (Spanish)
In this article, the "Tycoon" game mode of Airlines Manager, its features and the way to access them will be presented in detail.
Introduction
Airlines Manager has always been a total simulation game. Over time, we have introduced increasingly accurate details and ever more complex calculations to allow anyone to manage an airline company as authentically as possible.
For nearly 10 years, we have received increasingly accurate feedbacks from more and more players asking for specific additional content. It's our pleasure to try to satisfy their ever more passionate demand. Among all the requests received, one was more reiterated than any other: "could you make the game faster?"
A 7-time faster experience
In this game mode, time passes 7 times faster than in real life. This means each day playing represents one week in the game.
The Tycoon mode will allow you to evolve exponentially faster and move even more quickly up to the closed circle of the best airlines in the world.
In the game, time information are divided into two categories:
 Information related to real time.
Information related to game time.
Information relative to real time
Real time is mainly related to waiting times (delivery agenda), messages and the gazette. In simple terms, all the game elements directly related to real life are indicated in real time.
These information are visually represented by a "planet" logo:

Information relative to game time
Elements related to game time (which is 7 times faster) are mainly elements related to your airline company and elements that affect the world your passengers live in.
These information are visually represented by the "burning clock" logo: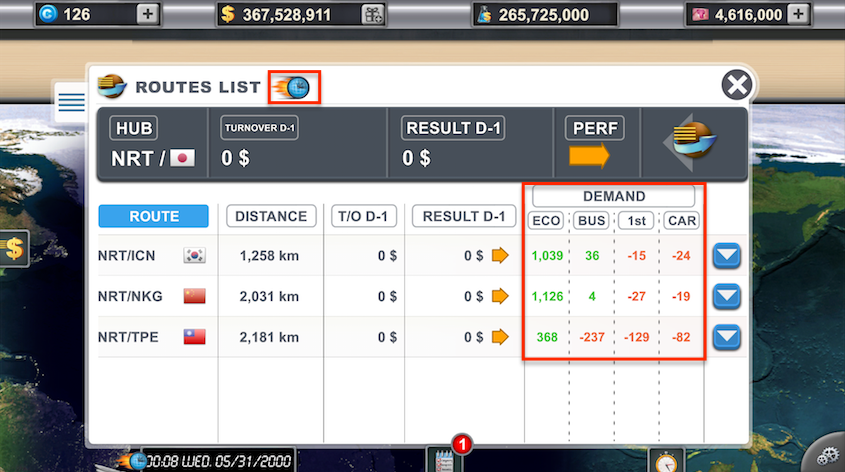 To better find your way in this quickly evolving world, a day-night cycle has been added to the world map. Now you can see your airline development at all times of day and night around the world! This map will change over seasons to match the oscillations of the Earth in relation to the sun.
From the Workshop to the Card Wallet!
The Card Wallet is a new system very similar to collectible card decks: every time you open a new deck, you will discover different cards. Each card represents a prize. There are many prize types: Research Dollars, Dollars, Tax cuts, aircraft and many more.
You can access the Card Wallet by clicking the icon on the world map (just where the Workshop icon is located on Professional version).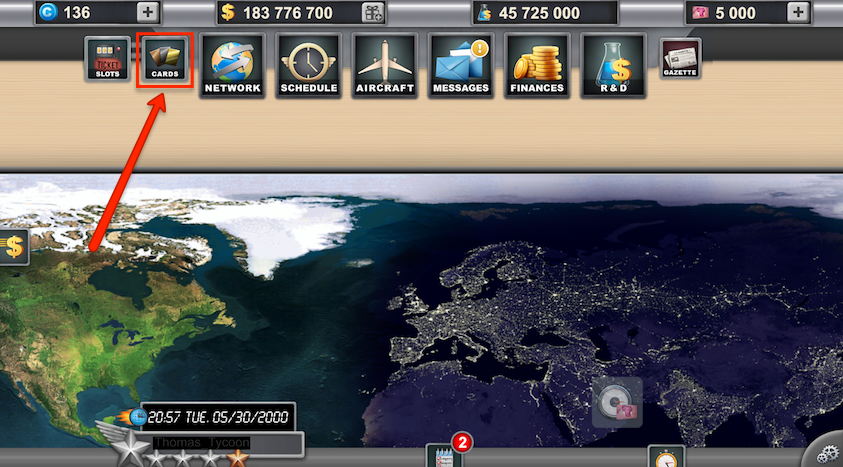 There are 4 types of Card Wallet, each one enables you to win different prize amounts according to their level. The bigger the Card Wallet, the higher the prizes!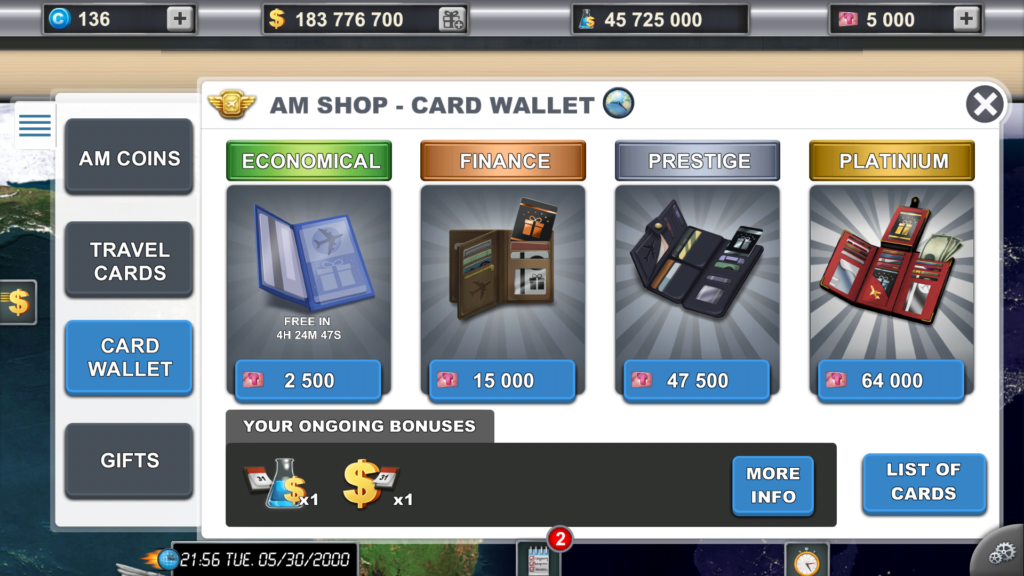 Cards themselves are also sorted into 4 categories: common, remarkable, prestigious and extraordinary. Each card class has its own unique prizes. You can see those prizes in the "List of cards" tab.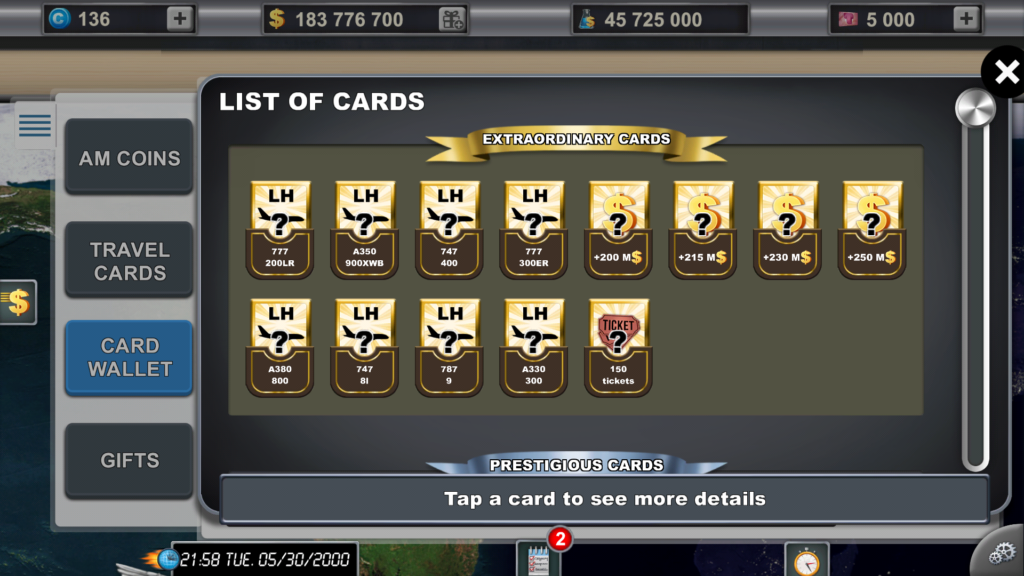 Every 8 hours, you can open an economical card wallet for free to discover the secrets it contains! Receiving gift, what a good way to start each game session!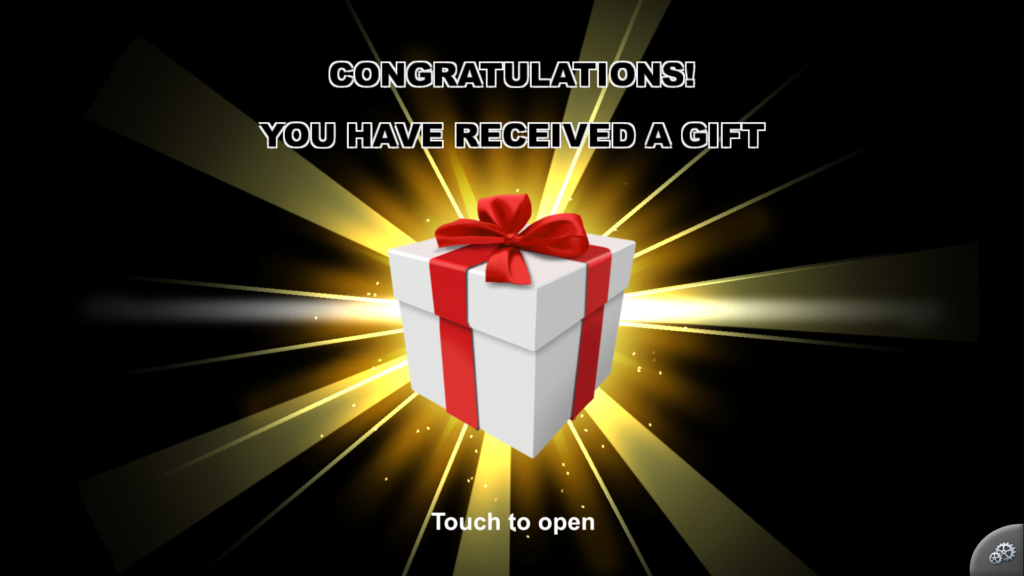 Mechanical settings
Many internal aspects of the game have been worked through to offer a smoother experience to both new and experienced players.
A detailed tutorial helps you delve into the game's features.

Elements of the game related to passengers (PAX & CARGO) per airport have been changed to balance the game and allow all airline types to be more competitive.
Join the tycoon version
To join the Tycoon version, open settings, then click "Tycoon account" and follow the instructions on your screen. Remember that you will need to use a new email address to complete your registration on the Tycoon mode.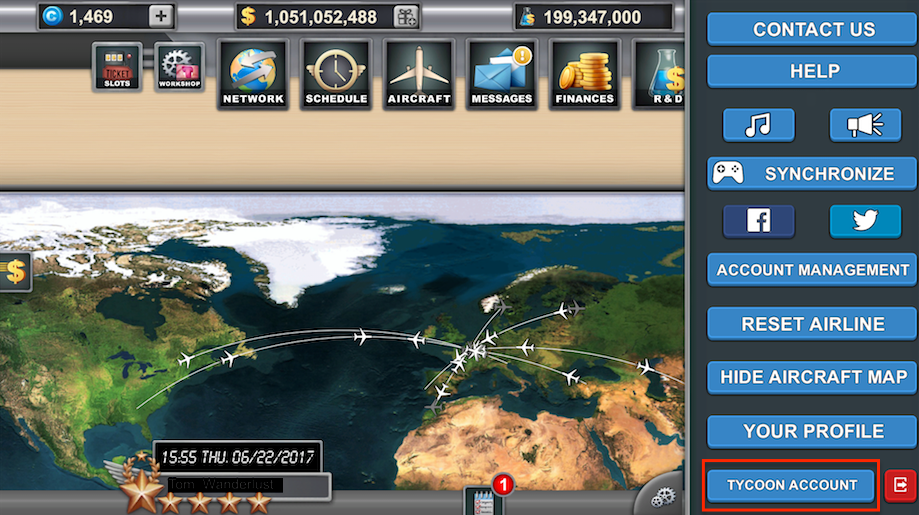 Once you have created your Tycoon account, remember that it's possible to link both accounts to switch more easily from one to another.
In the same interface, select "I already have a Tycoon account" and follow the instructions. After a few taps, your two accounts will be linked and it will be possible to switch from one to another just by clicking on the "Tycoon account" / "Professional account" button.