This post is also available in:

Français (French)

Español (Spanish)
Congratulations dear CEO, your app is up-to-date! In this article, we'll present the new features that come along with this version.
Pay your tax in several installments
A new accountant is at CEOs' disposal. Thanks to him, it is now possible to pay one's weekly tax in several installments: on Mondays, Wednesdays and Fridays!
To do so, you just have to unlock the new accountant in the SPEAD TAX research in the 4th level of the General R&D.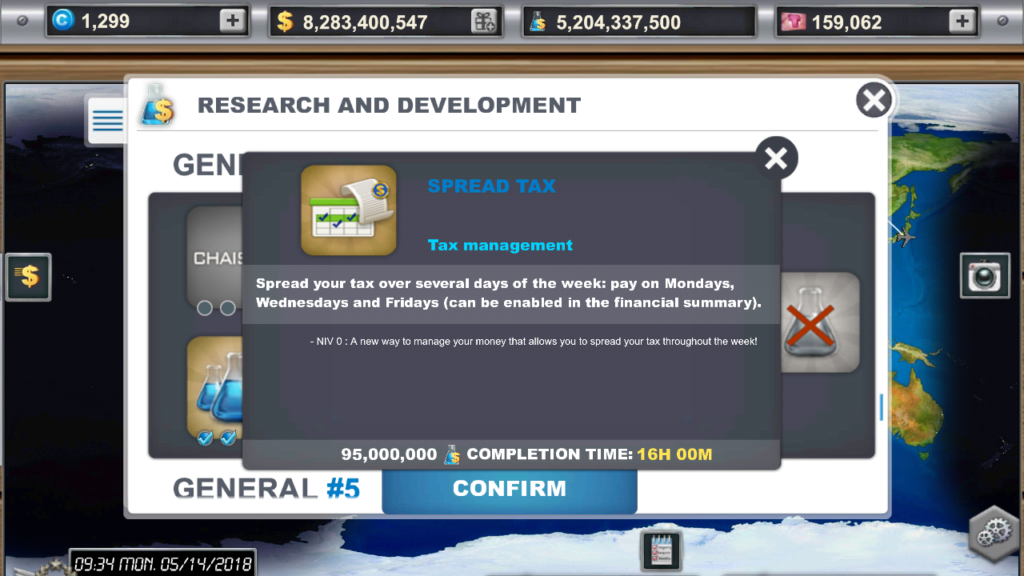 End of Tycoon mode, what happens next?
A major change has been made on Airlines Manager's Tycoon mode. The airline reset initially planned at the end of the Tycoon season was revoked!
A new season system that will provide more challenge and competition between all CEOs: new ranking system, rewards… Enough to bring out your competitive spirit!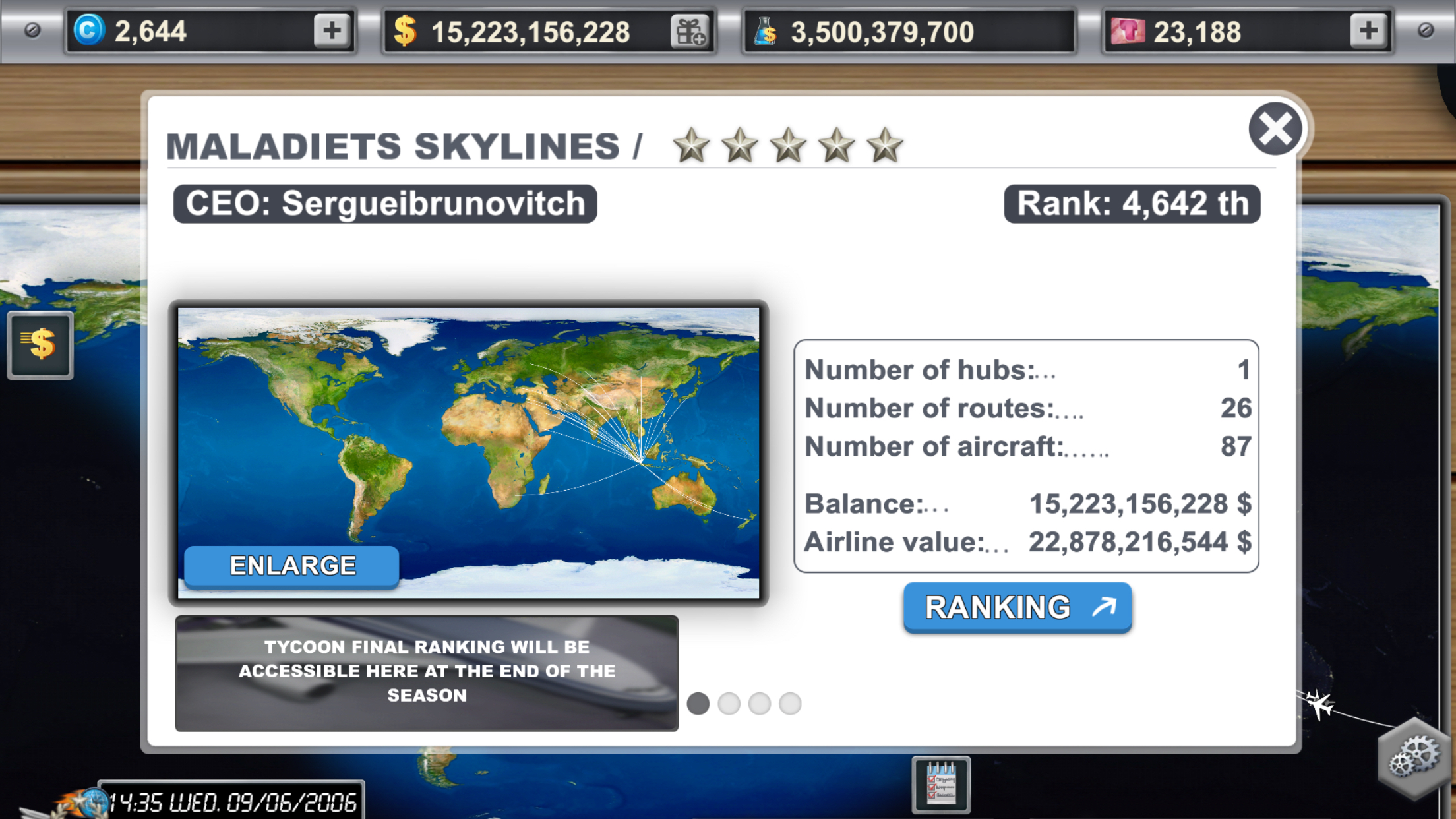 Route/hub purchase
To make reading and route/hub purchase easier, colored borders have been added to hub boxes.
Each color represents the traffic category of the route/hub:
green = 4 or 5 stars (high passenger traffic)
yellow = 2 or 3 stars (average passenger traffic)
red = 1 or no star (low passenger traffic)
Please note that if you have not performed any audit on your route/hub, the box will remain grey.
Demand icons have also been reviewed to make hub presentations clearer and more consistent.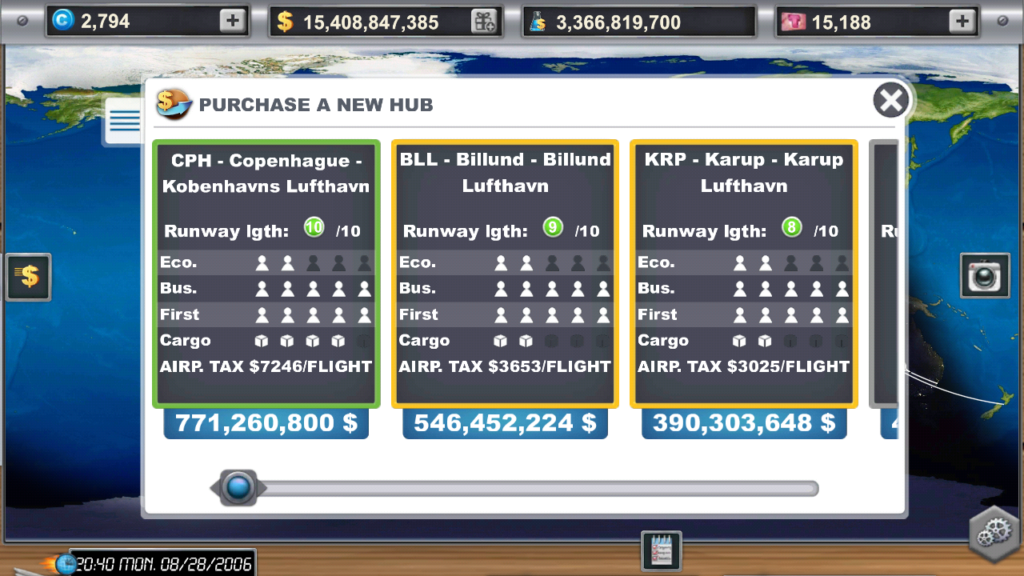 Fresh new tutorial
New players and players who made a reset of their airline can discover a modernized and freshened up start tutorial, with rearranged missions, for a smoother and faster game start.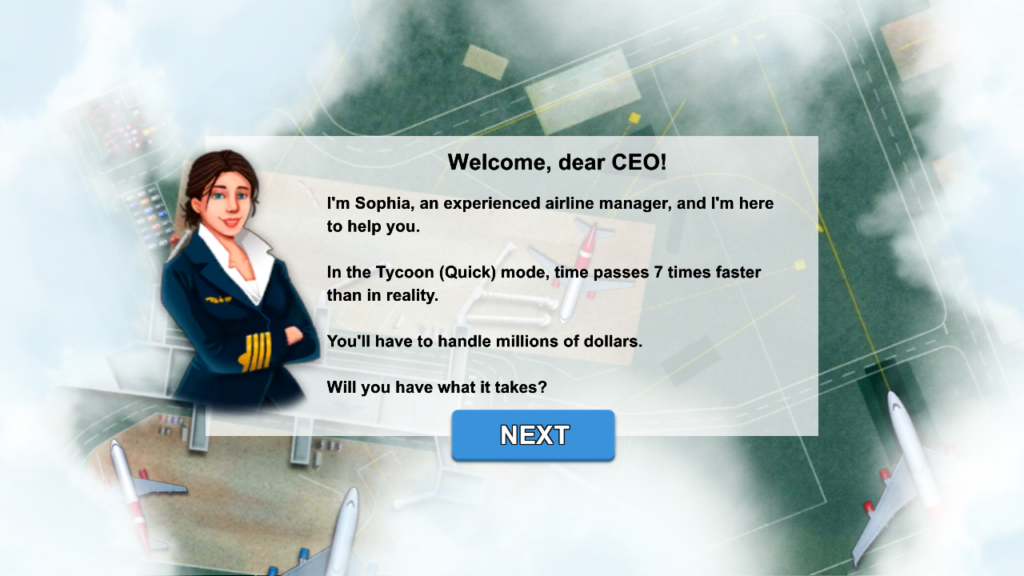 New look for the Wheel of TravelCards
The Wheel of TravelCards has been given a makeover for you. Go make it spin now!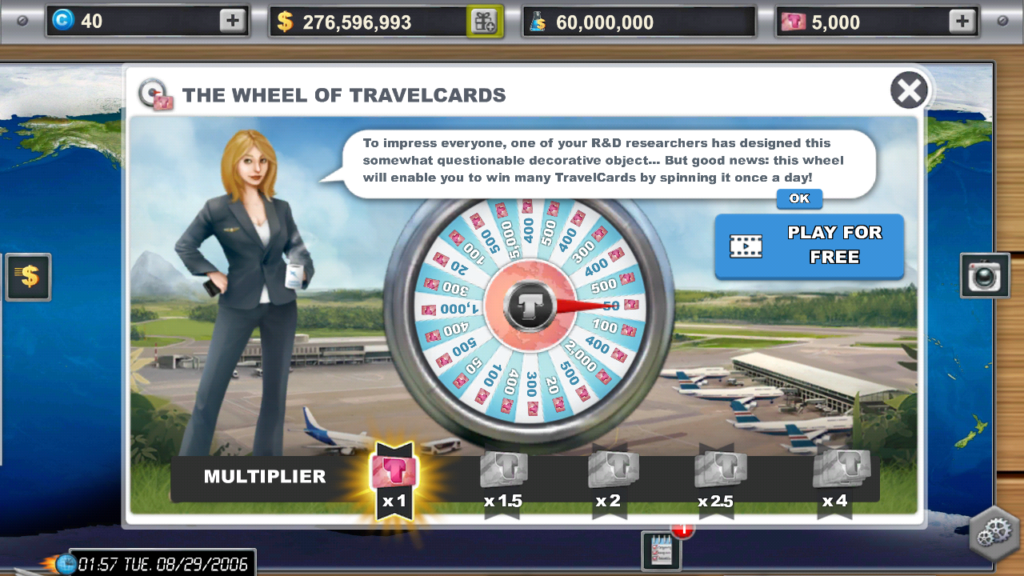 Have a nice game!