This post is also available in:

Français (French)

Español (Spanish)
Every day, you can spin the Wheel of TravelCards to win TravelCards. Chances of winning are the same for all airlines, and prizes are given randomly regardless of your turnover or your structural profit. No airline is favored.
There are two types of Wheel of TravelCards:
The classic Wheel of TravelCards: each player can access a classic blue Wheel of TravelCards.
The Platinum Wheel of TravelCards: players who hold a Platinum card are automatically granted a grey Wheel of TravelCards.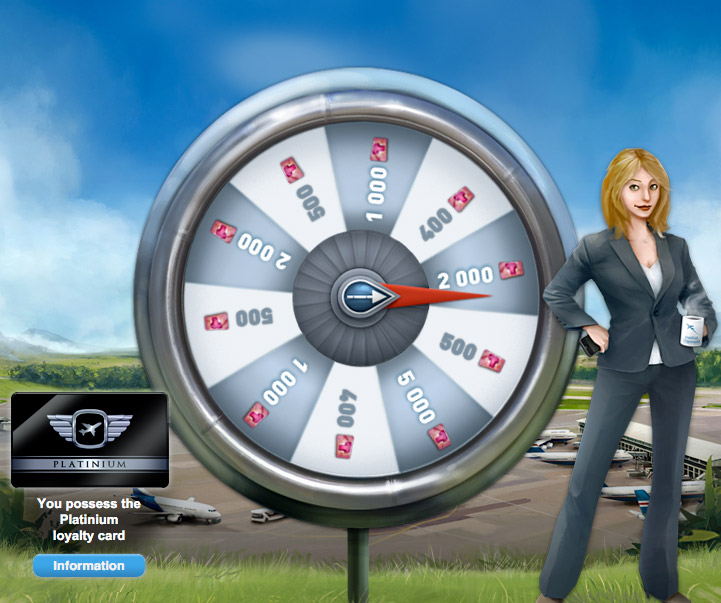 *The amounts received from the Wheels of TravelCards may change in the future.
How to obtain the Platinum card?
The Platinum card is only granted to the most loyal and experienced players of Airlines Manager. This card allows you to access a grey – and not blue anymore – Wheel of TravelCards with higher amounts. The Platinum card is granted forever so when a player gets the card, it cannot be removed from him.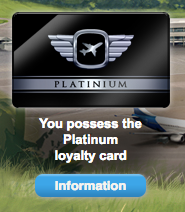 There are two ways to get the Platinum card:
You have reached a certain development threshold and you meet some criteria only known by Playrion.
Some Platinum card holders can offer the card to other airlines. You have to find these players by yourself to be granted a Platinum card. (Tip: try on the chat or within alliances).
How to spin the Wheel of TravelCards?
On the web version: go to the home dashboard by clicking on the "Home Dashboard" button represented by a house. Once you access the page, scroll down until you find a button to spin the wheel. This button is only available when you can spin the wheel. If you have already played the wheel in the same day, the button won't be visible anymore.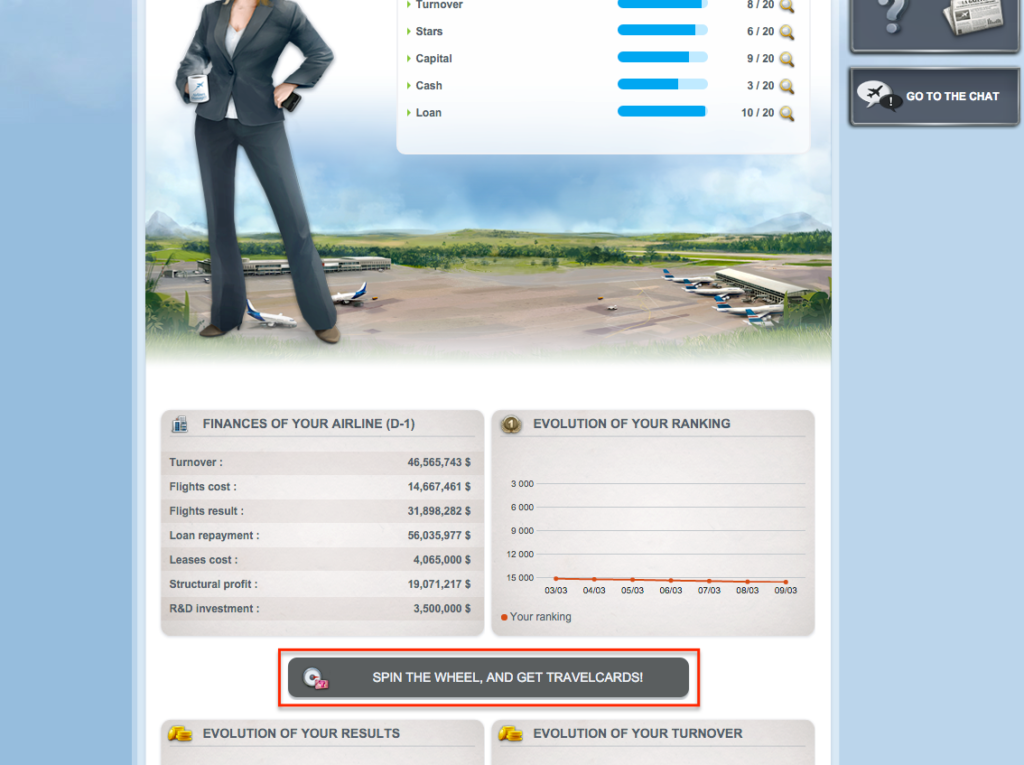 On the mobile version: tap the icon in the bottom-left corner of your screen, next to your nickname.