This post is also available in:

Français (French)

Español (Spanish)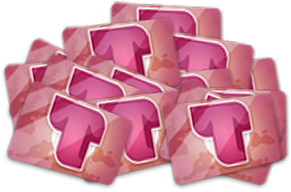 TravelCards are a resource of the game that enable each player to use temporary bonuses for his/her airline.
Based on the CEO's devotion to his/her airline, the CEO who logs in to the game every day will win an amount of TravelCards by playing the Wheel of TravelCards once a day.
The Workshop
Boost your airline temporarily thanks to the Workshop! It will provide some temporary help so you can reach your objectives more quickly.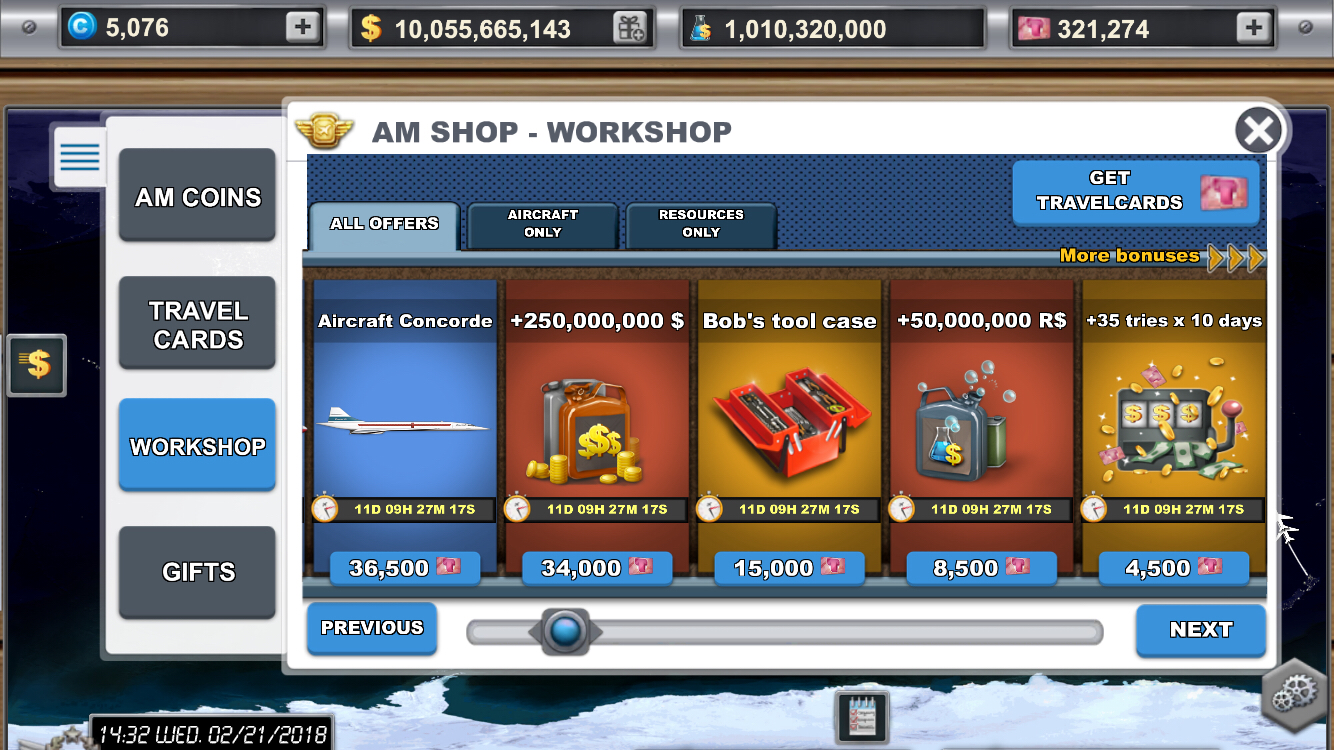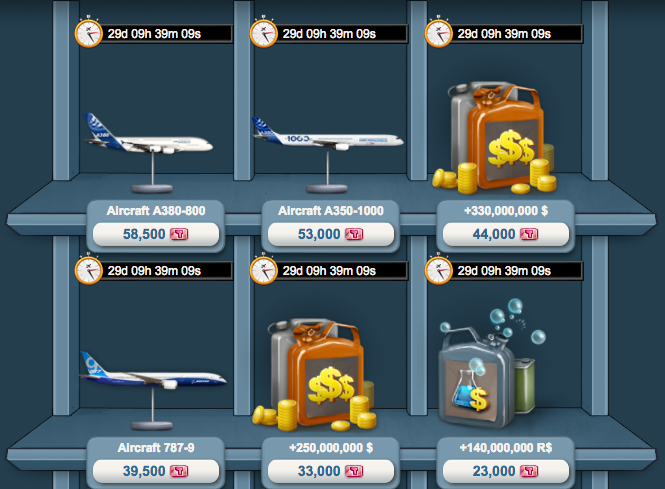 You can click the items available to activate them and benefit from their bonus, provided you have enough TravelCards left.
Some bonuses have different amounts depending on the number of stars of your airline. Remember that TravelCards tend to favor the smallest airlines over the biggest ones!
The Workshop provides 12 bonuses of two types: aircraft and resources.
Once you have activated a bonus, it becomes unavailable until a new Workshop appears, on the first Friday of each month. Besides, nothing guarantees the same bonus will be available again the next month, that's why we recommended experienced players to activate all their bonuses on the last day of each month at the latest.
Additionally, new special bonuses may appear now and then. They are often tailored to your airline and its level. Tap the "SPECIAL WORKSHOP" tab to find them at a glance on mobile.