This post is also available in:

Français (French)

Español (Spanish)
Of course you will learn about the different features of the application by tapping on their corresponding buttons within Airlines Manager, but the background flights map has still secrets waiting to be discovered…
What is the benefit of the flights map?
On the flights map, you can track the path of all your flights from your hub(s) until their destinations.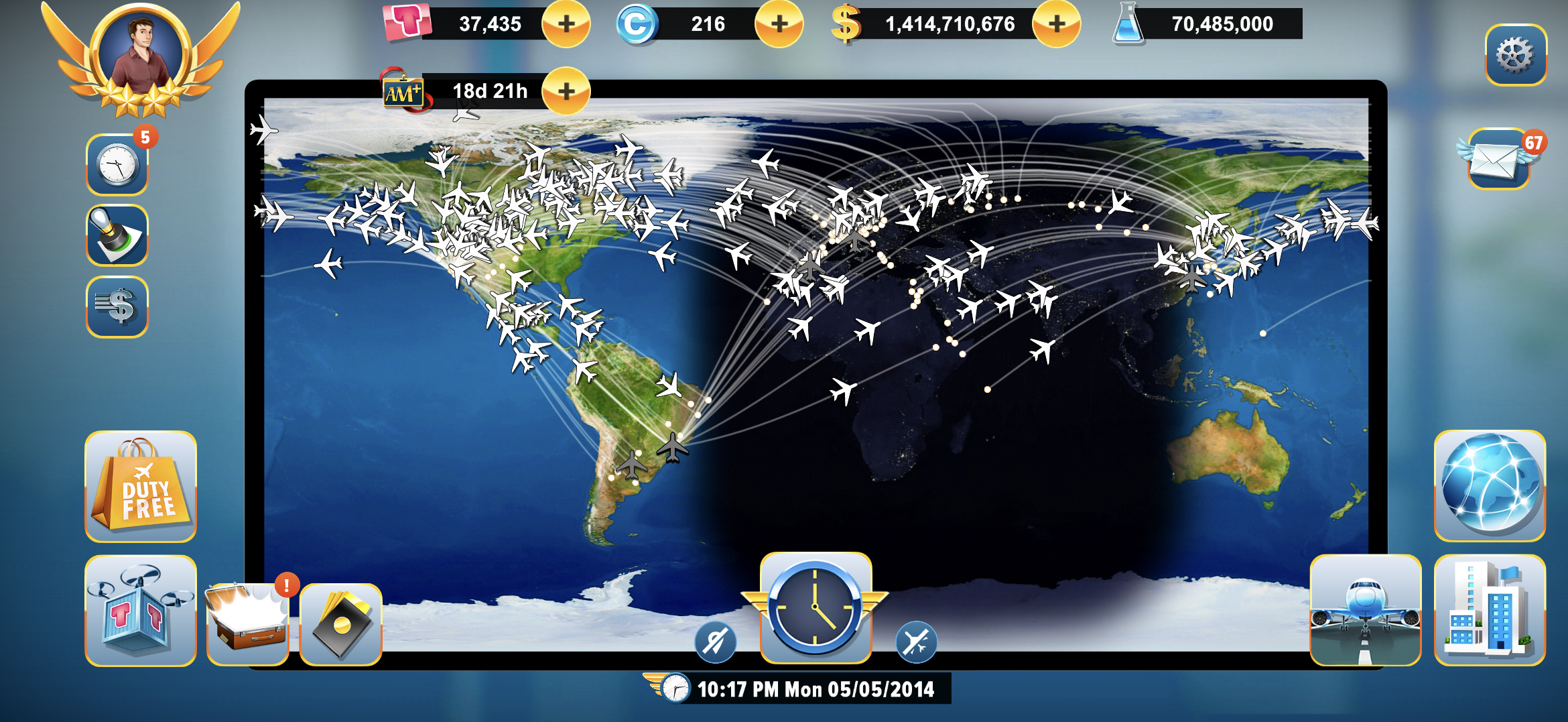 If you tap on a geographic zone close to several aircraft, the corresponding flights will appear inside a blue box containing:
The departure

Hub

and the destination.

The aircraft model.

The arrival time.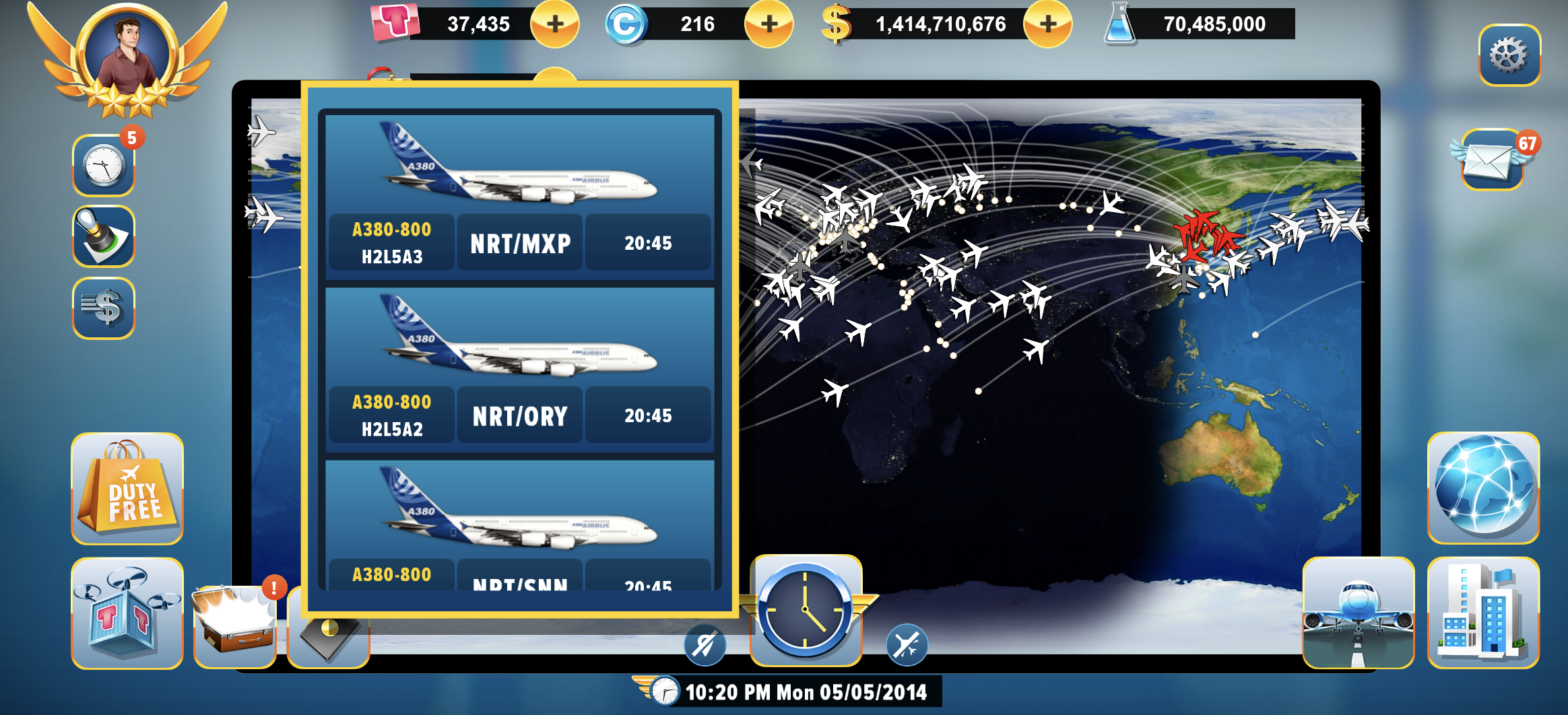 Then you can tap on one of these flights to get more information about it:
Aircraft model image.

Full flight distance.

Remaining distance before arrival.

Name given to the aircraft.

Position (latitude and longitude).

Altitude.

Speed.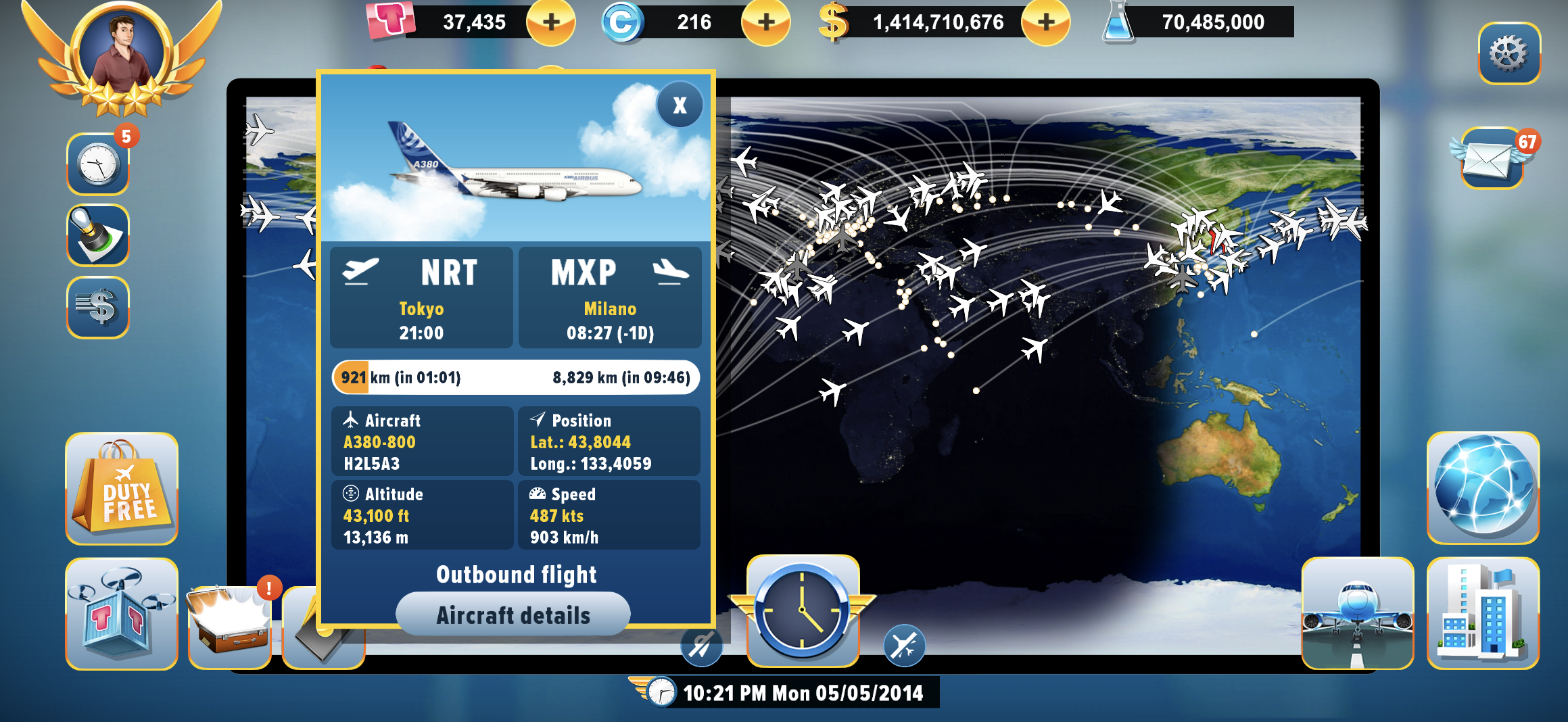 You will find additional features on the web version of the game homepage, such as widgets to follow the evolution of your airline.