This post is also available in:

Français (French)

Español (Spanish)
Sign up for an AM+ subscription to gain access to many features extremely useful on many levels.

No ads

Make your browsing faster by removing in-game ads.
As long as your AM+ account is active, no ads will be displayed. Since the banners do not load, you can browse faster through the game.
Live flights map
T

rack your flights on the map in real time for a better immersion. Thus, each page providing this feature will automatically display the flying aircraft. These aircraft will follow their path in real time. Guaranteed immersion!
Advanced micro-management

Get more information from the management pages to facilitate your decisions.
Whether it is about price management, demand history, or easy access to internal audit information, management becomes easier thanks to the new data displayed.
New homepage

Log in and get an overview of your airline company thanks to a new dashboard on the homepage.
4 new features: the live flights map on the homepage, the airport-style board of next departures, the next due dates of loans and a new chart showing the evolution of your turnover.
Professional display

Fan of micro-management? Eager for figures and tables? This feature makes your life easier!
With the Pro mode available in "Network Management" and "Aircraft Management" sections, enjoy a display in table format to manage your airline quickly.
Lifelong lease

You will no longer be afraid of lacking an aircraft when the lease ends!
Thanks to this option, you can automatically renew an aircraft lease until you decide to end it (as long as your AM+ subscription is active).
Reduced delivery time

By becoming an AM+ member, your delivery times are reduced by 25%. It's an AM+ privilege!
Whether it is about purchasing an aircraft, an ongoing research or a pending loan request, you will always be served first with a 25% reduction of delivery times.
Export to a CSV file

Want to look at a history or analyze your figures with a spreadsheet?
With the CSV export function available in some features of the game, you can download your history and keep it forever on your computer.
Keyboard shortcuts

Browse through the game more easily thanks to customizable keyboard shortcuts.
Simply select the sections you wish to assign to a key combination and access these pages in no time!
Automatic maintenance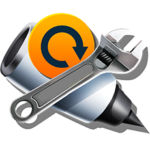 Is your fleet gradually aging? You don't want to constantly monitor it to avoid incidents? Good news: you can now automatically repair your aircraft.
To do so, simply tick the relevant box(es) for the aircraft category(ies) you want to repair and use the cursor to adjust the percentage at which maintenance will automatically be performed.
Winnings in the Slot Cockpit are boosted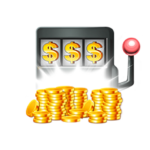 Whether it's Dollars, Research Dollars or TravelCards, your winnings will be increased by 20%.
This boost is valid throughout the subscription period and can be combined with other special offers in the Slot Cockpit.
A free additional bonus in the Workshop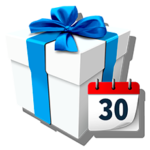 You may think that the Workshop holds no secrets for you, but you haven't seen everything yet!
AM+ subscribers can immediately access a free gift here every month!