This post is also available in:

Français (French)

Español (Spanish)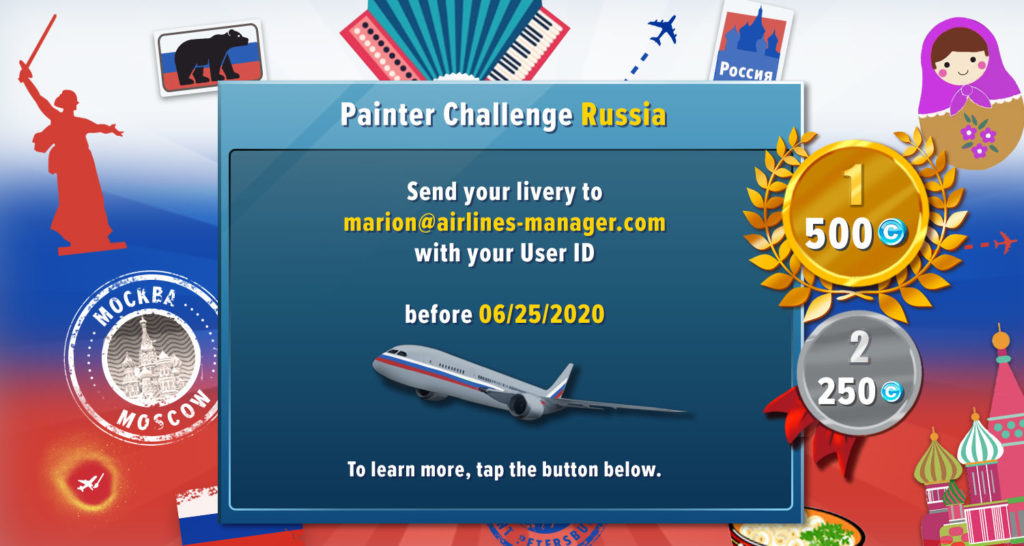 What is the Painter Challenge?
The Painter Challenge is a contest game that makes compete all players who have the application Airlines Painter. Each CEO must draw a livery on a given theme, then vote for one of the two finalist liveries after a pre-selection by the Playrion team.
How to participate?
To participate, first you have to download the free application Airlines Painter.
When you have finished your livery, export it by pressing the corresponding button in Airlines Painter and then send a screenshot of your livery before the deadline to the email address: [email protected]
How to know the results?
After receiving the liveries, the Playrion team will select the two best ones based on aesthetics and respect for the theme.
The two finalists will be announced on our Facebook, Twitter and Instagram pages.
Once the votes are counted, rewards will be added directly to the finalists' account!